The new year of 2023 arrives: Wrote not a single resolution, even about reading/viewing.
Think it was two, maybe three years ago that I composed a list of resolutions, feeling very optimistic, excited.
The most important of those resolutions was to do what I do not want to do.
By which I meant — not, to eat lima beans, zum Beispiel — to do those things like cleaning up the dishes to which my immediate response is, I'm pretty sure this will wait. So things that because of minor pains expected (or forgoing intense pleasures) I would delay (if not abort).
Eventually I'm going to publish something about akrasia, which was one of the things that teaching alone taught me (no classes thereon) but is a source of intellectual curiousity. Of course, I'd known about akrasia long before I read and taught Aristotle's Nicomachean Ethics. Video Meliora Proboque, Deteriora Sequor.
I know the better but do the worse. That second second piece of chocolate cake. Dessert. Not finishing watching Kiarostami's Close-Up (1995).
Greatest Hits of Read/Watched January 2023
Abbas Kiarostami's 1995 film Close-Up
Stendhal's Charterhouse of Parma
Ryusuke Hamaguchi's newest film, Drive My Car (2022)
Seeing/hearing Abram X. Kendi and Nic Stone talk about their new book How To Be a (Younger) Antiracist at the Vine Street branch of the Free Library of Philadelphia
---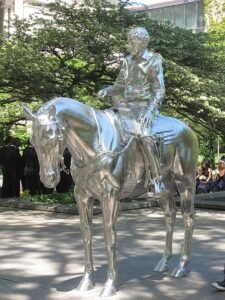 1/1
NYRB on Charles Ray
Fascinating sculptor whose works disturb on examination
Ibn Tufail, Hayy ibn Yaqdhan, 2 pp.
Had asked for this book for Xmas. Begins with an analogy of the difference between reason and intimacy (with God) being like a lifelong blind person who had learned to navigate his surroundings such that, when late in life he gains his sight, he found things visually as his experience understood them. That is reason—its knows things in a practical, meaningful way. But the newly sighted man sees his first sunrise and nothing has prepared him for this glory. That is intimacy (as translated).
Was thinking to myself that were I to be devout, I would adopt Islam. … yeah?
Stendhal, Charterhouse of Parma, 10 pp
1/2
NYRB on Tocqueville, Virginia Woolf
1/3-5
— Charterhouse, 50 pp.
1/7
— Close-Up (1990), first hour
One effect of my cinematic akrasia is that although the name of the Iranian director Abbas Kiarostami has been known to me for some time, I'd until now seen nothing by him.
And still I haven't finished it!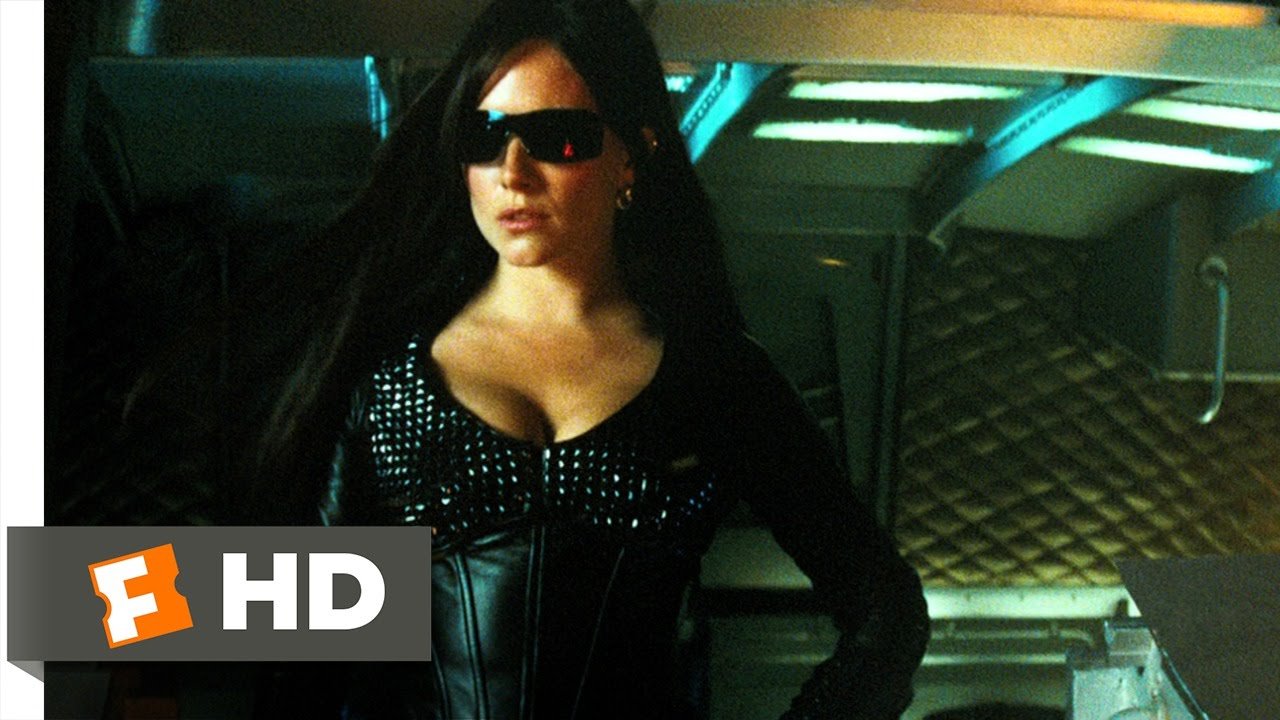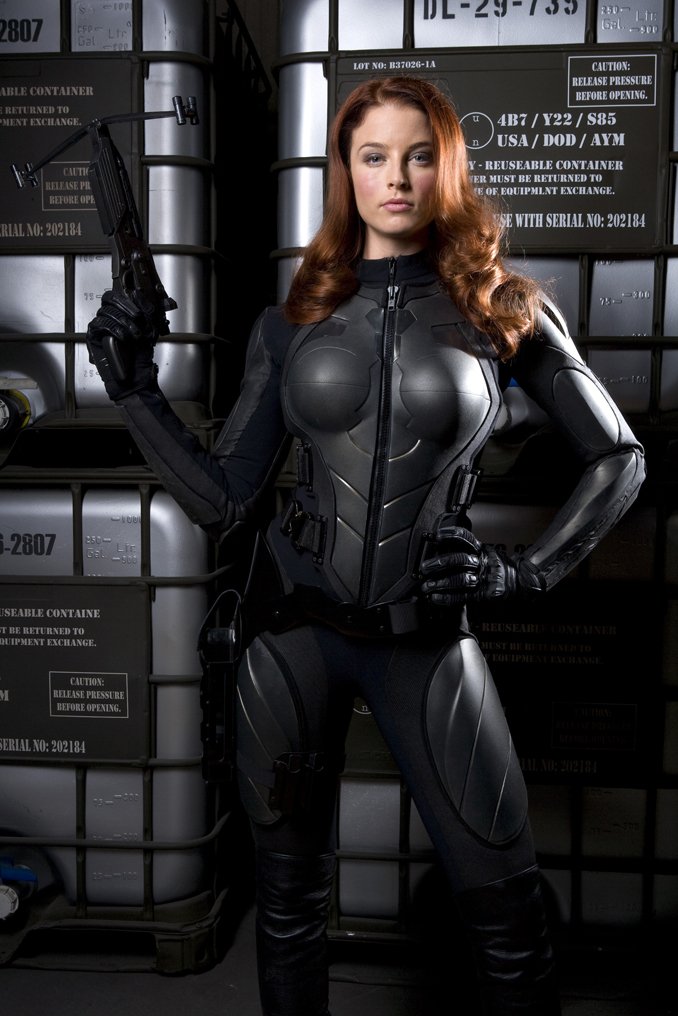 1/8
— G.I.Joe: Rise of Cobra (2009)
Yet I was somehow able to consume all of this POS. In my defense, I was sick with the flu—sick for the first time since before COVID, mind you. I needed some comfort entertainment. And just like comfort food, the experience is one of shame.
And yet, watching this, even if sick and mostly shocked by the excessive use of computer-generated imagery to sketch the scenes, found something to think about.
This film, interestingly enough, is about the lust inspired by the characters of Baroness and Scarlet in the characters of Duke and Ripcord, respectively. Everything else ends up being secondary. Even the famous duels between Snake-Eyes and Storm Shadow!
Ripcord is black (Marlon Wayans) and a kind of picaresque character, at best. Meanwhile, Baroness and Duke has been a couple, even engaged, before they became enemies.
1/9
— Kicking and Screaming (1995)
Directed by Noah Baumbach, starring Josh Hamilton, Chris Eigeman, Carlos Jacott, and features Eric Stoltz, Olivia d'Abo and Parker Posey — and Elliott Gould!. A group of recent college grad guys (with the exception of one whose doing his 5th year) who have not decided what they are doing, remain planted in their shared college domicile.
One of those horrible 1990s films. "Indie filmmaker." Poor production values. Parker Posey in every fucking movie. And then Elliot Gould (when he was no longer the Elliott Gould of The Long Goodbye (1973) and California Split (1974) and "M*A*S*H (1970)–at this point he was just the Elliot Gould ).
This film was released in the year that I graduated from college. I'd just spent a semester in New York interning for a post-production house that happened to work on a few low-budget projects, so this film seemed very familiar to me.
— Charterhouse, 5 pp.
1/10
— Kaleidoscope (2023), eps. Yellow, Green
A heist film including Giancarlo Esposito? Yes please.
— Edgar Lee Masters, Annotated Spoon River Anthology, 20 pp.
Been reading this since at least November.
— Charterhouse, 15 pp.
— "Secret Lives of Words", New York Times
1/11-12
— Charterhouse, 60 pp.
1/13
— Operation Mincemeat (2021)
Much more emotionally complex than one might imagine.
— Charterhouse, 30 pp.
1/15-19
— The Sting (1973)
Directed by George Roy Hill, an American caper film set in September 1936, involving a complicated plot by two professional grifters (Paul Newman and Robert Redford) to con a mob boss (Robert Shaw).
Hill was
— Charterhouse, 125 pp.
1/20
— Kaleidoscope, eps. Blue, Orange, Violet
1/21
— Charterhouse, 15 pp.
1/22
— Reading articles by my downstair neighbor, Tre Johnson! This place is silly with writers! He's a writer, she's a writer … everyone except me.
1/23
— Drive My Car (2022)
The newest film directed by Ryusuke Hamaguchi, which follows a theatre director (Hidetoshi Nishijima), who directs a multilingual production of Uncle Vanya while dealing with the death of his wife.
A beautiful film, but I somehow thought it would be fine to watch with Lucian (an errant review online said it was rated G — that is very not true, even though the content is merely sexual, not violent) and that was not true.
— Finished Charterhouse
1/25
— My Octopus Teacher (2020)
A much vaunted and very satisfying documentary film directed by Pippa Ehrlich and James Reed, which documents a year spent by filmmaker Craig Foster forging a relationship with a wild common octopus in a South African kelp forest
1/26
— Kaleidoscope, eps. Red, Yellow, White
1/27
— The Sea Beast (2022)
1/29
— Tufayl, 10 pp.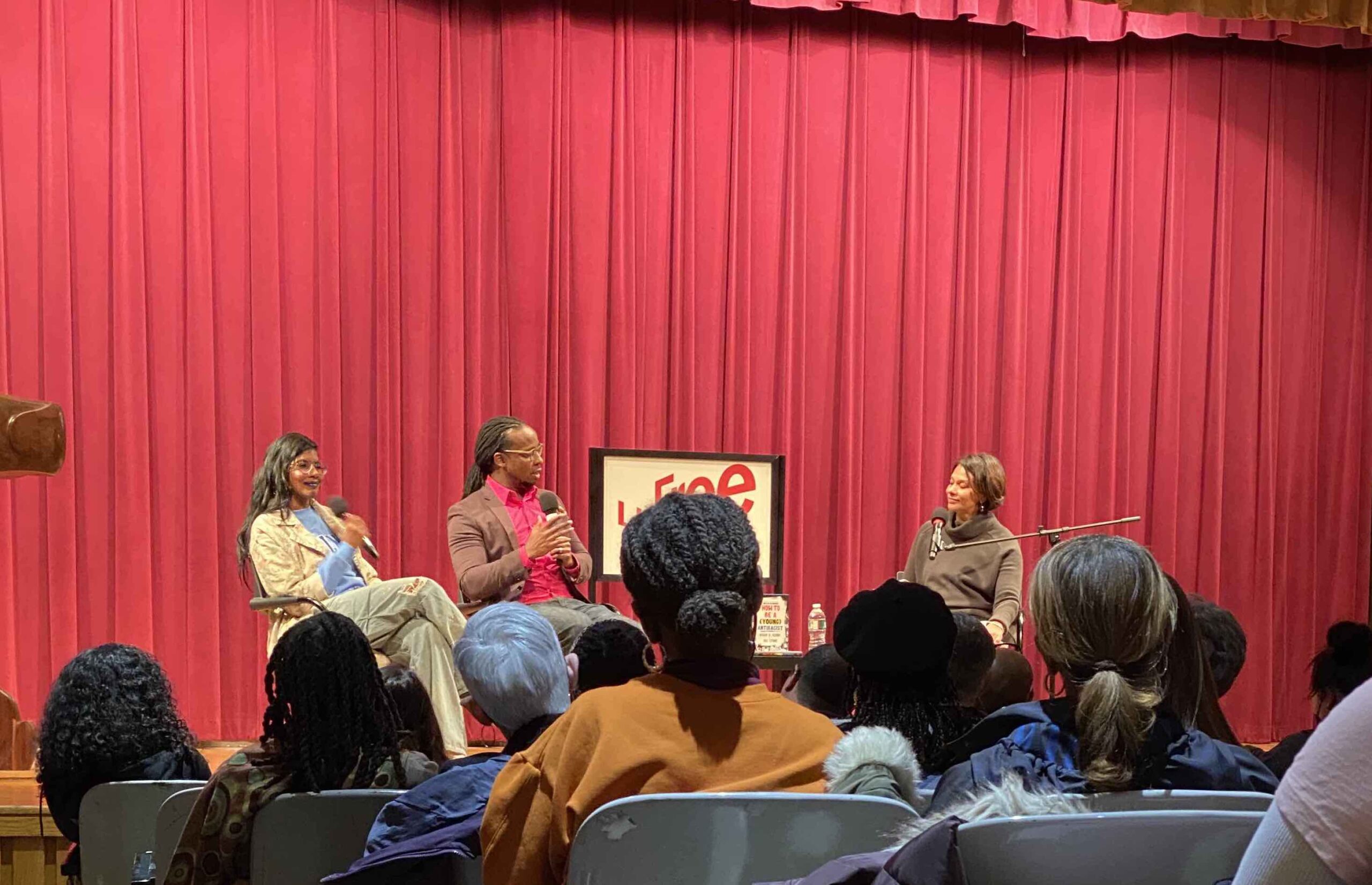 1/31
— Ibram X. Kendi and Nic Stone in conversation at the Free Library of Philadelphia about their new book, How to Be a (Young) Antiracist
— Fight the Power: How Hip Hop Changed the World, "The Foundation"
---