Below is listed what I read and watched December was the last month of the plague year of 2021, the first entire year of the 21st century's first plague (although probably not its last). December was unseasonably warm in Philadelphia, reminding its citizens of global warming and leading them to surmise they would never see winter again.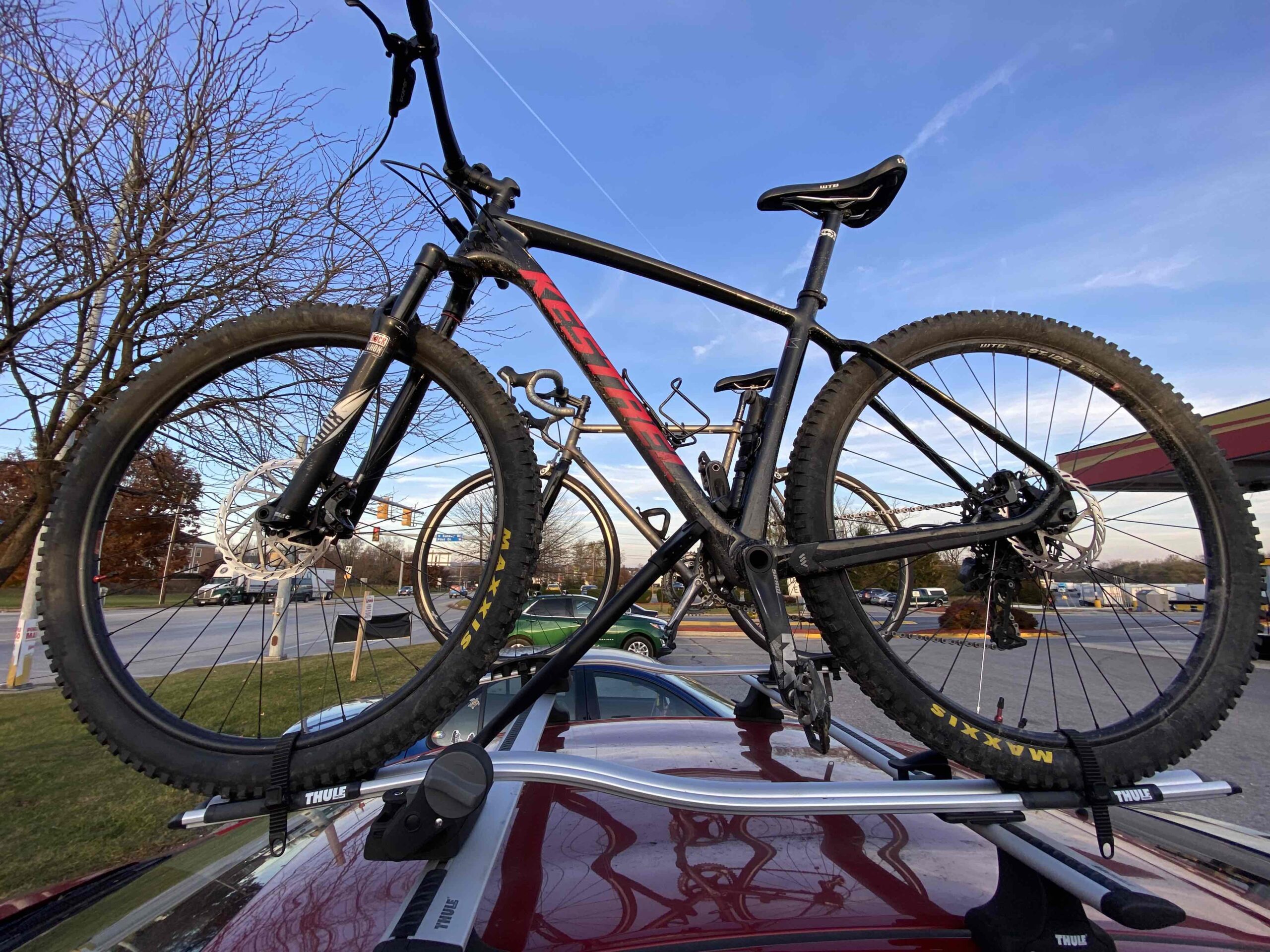 Did You Fracture Ribs?
Some pined for the bygone days of yesteryear when the snow would fall in November and not melt until spring. I just wanted to ride my bike, and the beginning of the month was good for that (actually most of it was), but instead I took a tumble in the midst of an actually pretty glorious mountain bike ride through Belmont Plateau, landing the upper ribs of my back on protruding rocks.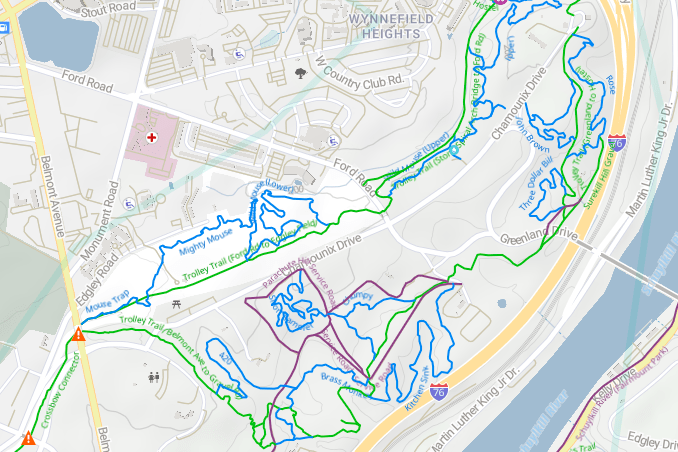 I immediately thought I'd punctured a lung just because it was so painful, but lacking blood in my breath, that seemed dubious. As it turned out I had fractured three ribs seriously enough that they were displaced, but not seriously enough that they required some treatment beyond not getting on the damned bike for a month … and sleeping sitting up, which is a total drag.
Did you read and watched the Cynthia Ozick novel Trust?
Is that an SEO section heading? If you're asking if I finished the novel, the answer is yes. See below and the summary, and the forthcoming review.
Without further ado …
12/1
— Great British Bake Off, 9.10. Season finale, with Jürgen now gone the three remaining contestants—the beautiful Crystelle, the impressive Chigs, and the sympathetic Giuseppe—vie for the crown. Someone wins.
— Cynthia Ozick, Trust, 25 pp. Our nameless narrator seeks William at his office for answers to her narrative and encounters William's son, as usual.
I've been reading this novel since at least October and maybe longer.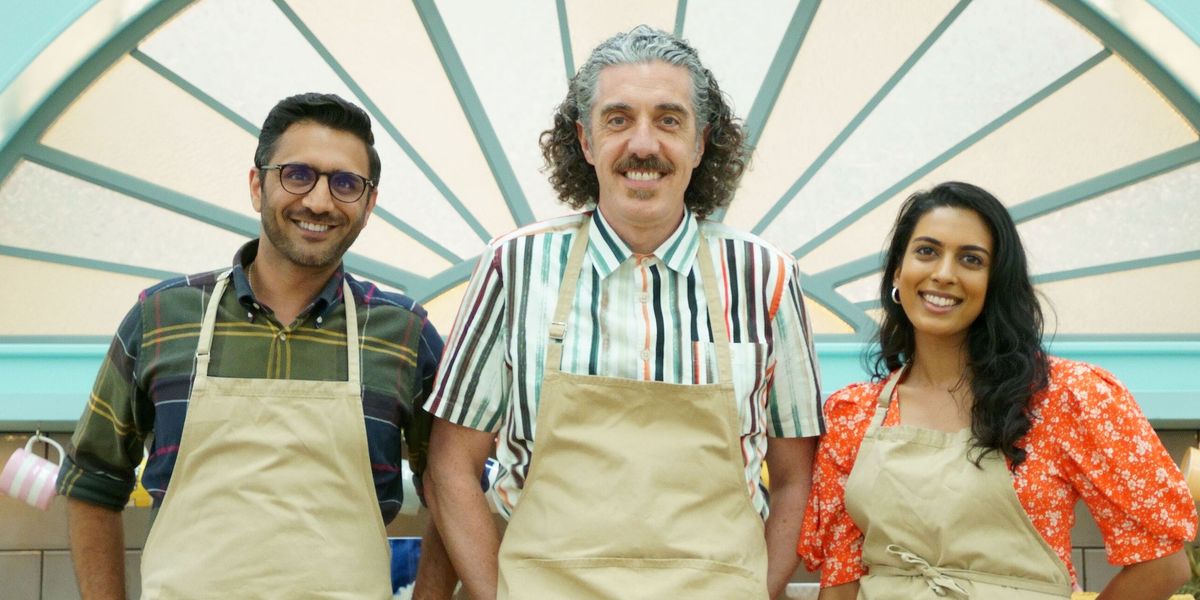 12/2
— Lewis Carroll, Alice in Wonderland, Chapter 1: Down the Rabbit Hole.
Say what you will, that Alice seems a bit foolhardy in drinking something that says "Drink Me." I am also thrilled that the book opens with the physics query that I continually ask about, namely, whether when falling down a deep hole into the earth, should the falling continue to the other side?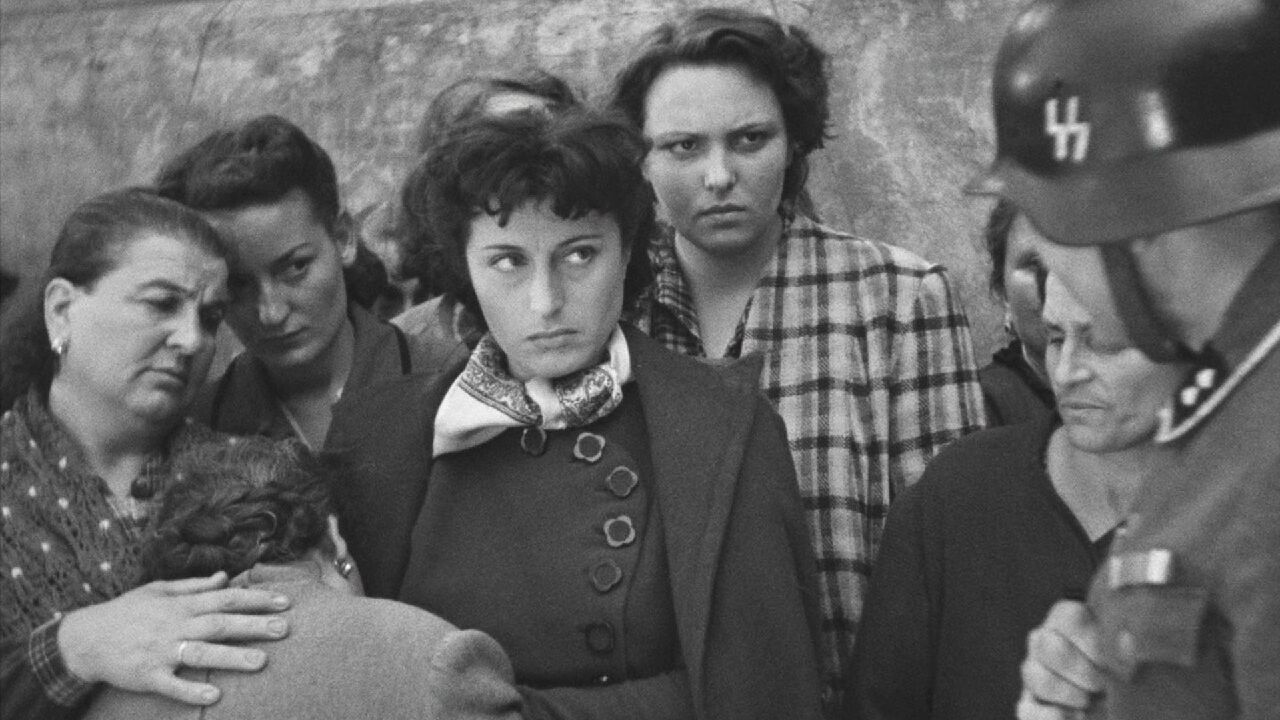 12/3
— Rome Open City (1945). I had seen other films by Rossellini, including Voyage to Italy (1954), I was so certain. The phrase Italian Neo-Realism seemed so comfortable crossing my lips. Yet I wonder if that is actually true. For I do not think that I've seen anything else by Rossellini. I've seen a lot of Fellini and more than a few Pasolini films. I saw Bicycle Thieves (1948) and others falling into the Criterion Collection's "Introducing Italian Neo-realism" series.
One scene that impressed me was when the central characters had been captured and were awaiting interrogation and the Nazi leader goes into a room where a number are relaxing. The one older soldier, who I believe cites his WW1 experience as grounds for his dissent (and authority to state it), expresses a sort of fatalism about the war. That surprised me and made me think. It didn't make me think that some of the Nazis were not as crazy about the war—I'm an adult and had of course thought this long befores. I guess it made me wonder why Rossellini included it. I'm not exactly willing to believe it was just a way to make a moral judgment.
— Carroll, Alice, Chap. 2: A Pool of Tears
12/4
— Finished Abuse of Power
— Vendetta of a Samurai (1952). I'd generally thought I'd seen all of the good Japanese samurai films, but I was wrong.
Vendetta demystifies the genre and does so in a slow careful way. Nothing here is a aestheticized. In fact, the opening sequence presents the same historical personages in heavy makeup but the rest of the film refuses this presentation.
— Trust, 5 pp.
12/6
— War and Peace, 30 pp.
— Alien Resurrection (1997). Jean-Pierre Jeunet directs Sigourney Weaver, Winona Ryder, Dan Hedaya, and J.E. Freeman (who I love for his performance of "The Dane" in Miller's Crossing in which he plays a gay character and in fact he, the person, is gay). Joss Whedon wrote the script, which in my book is a strike against it.
---
An Insightful Commentary on Alien Resurrection (1997)

This film is almost universally panned and perhaps with good reasons, yet I am loathe to condemn it altogether (even though it was written by Joss Whedon, which would be justified on those grounds).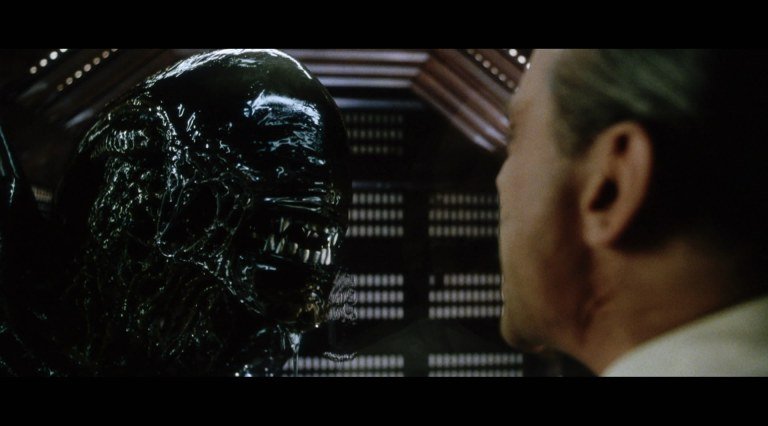 I don't know that any of the performances were that impressive. Even Winona Ryder—who I grew up loving since seeing her in Lucas (1986) back in the early 1980s—has a generally uninteresting character. There is a kind of Blade Runner backstory of sorts smuggled in near the end of the film which is yet more proof of the incompetence of Joss Whedon (have I made it clear how I feel about him?). But it cannot save the characters.
There are two things for me: (1) Jeunet's direction and (to whatever degree) editing especially in the scenes about Ripley's cloning and affinity with the aliens. It's a weird direction that I don't suspect anyone would have anticipated. But it's those fades to black and then back in that are what make it effective. Honestly, this time I read the scene where she's in a pit of aliens as her copulating with one of them. But none of the rest of the film indicates that is what happened.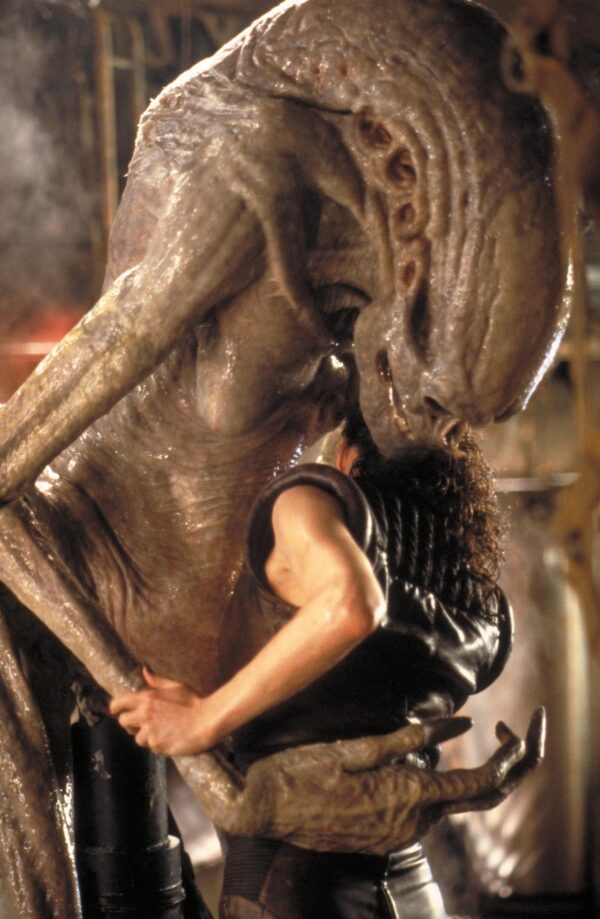 (2) Jumping the shark with the maternity and giving birth resonances. From the beginning of the franchise the trauma of giving birth is the secret meaning behind the chest-bursting scenes. Of course, it's horrific when the aliens find someone and the inner jaws (clearly a phallus) penetrate their skulls. But what had real cultural weight was the chest bursting, and it's because of its acting out of the trauma of childbirth. Alien Resurrection makes that explicit (when the mother alien becomes viviparous with a uterus) and insodoing jumps the shark (I admit that I'm using this in a peculiar way). You cannot make a powerful theme explicit and into part of the narrative without neutralizing that theme's meaning. Now it's just an element of the story and no longer and secret meaning.
I'm not saying that Alien Resurrection is a great or even a good film. But it is an interesting film, perhaps because of its spectacular failure in respect of its original creative decisions. I admit that Whedon may have to be given some credit for this, although really, is that something to be given credit—that he fucked up monumentally? But even monkeys occasionally write Shakespeare, so the story goes.
---
The Journal of the Read and Watched (cont'd)
12/7
— Trust, 30 pp. Finally we learn (1) that the nameless narrator is illegitimate and (2) that William is not the moral paragon he seems.
— GBBO, 1.1
12/8
— The Crown, 3.6
— The Last Dance, #1-3. Grew up during the Jordan era, but I never watched basketball. I was a skater.
— Trust, 20 pp. But actually William, albeit no moral paragon for other failures, is not to be blamed, exactly, for the death of the young Armenian. The death of whom, I have to say, becomes comic within a good 50 pages.
12/9
— The Last Dance, #4-5
— Trust, 20 pp.
12/10
— The Last Dance, #6
— Gustave Flaubert, Madame Bovary (Lydia Davis translation), 33 pp. Invited to attend a book club meeting, I purchased this at Bookhaven (the best bookstore in Philadelphia) and started reading. I told my friend I hadn't read it since the 00s, which I think is true. I read the Paul de Man translation, don't you know. But I have no reason to believe that translation is an art in which de Man excelled. Whereas Lydia Davis has done a bunch of translating (as well as many other things).
— Arden Shakespeare 1 Henry IV, introductory notes. I really need to know more about Falstaff, thanks to Orson Welles.
— Trust, 15 pp.
12/11
— The Last Dance, #7
— Madame Bovary, 20 pp.
— Paison (1946). The second in Rossellini's series begun by Roma Open City. Although it began, with its confidence in amateur actors, worrying me, the second episode (there are six) makes clear the virtues of this approach.
— Trust, 15 pp.
— War and Peace, 4 pp. More quibbling with historians of the 1813 campaign. I really like these parts.
12/12
— Madame Bovary, 15 pp.
— Newton, Principia Naturalis, 5 pp.
12/13
— Madame Bovary, 25 pp.
— Principia Naturalis, 10 pp.
12/14
— Trust, 30 pp. So we learn why Allegra married Enoch … do we? Have we?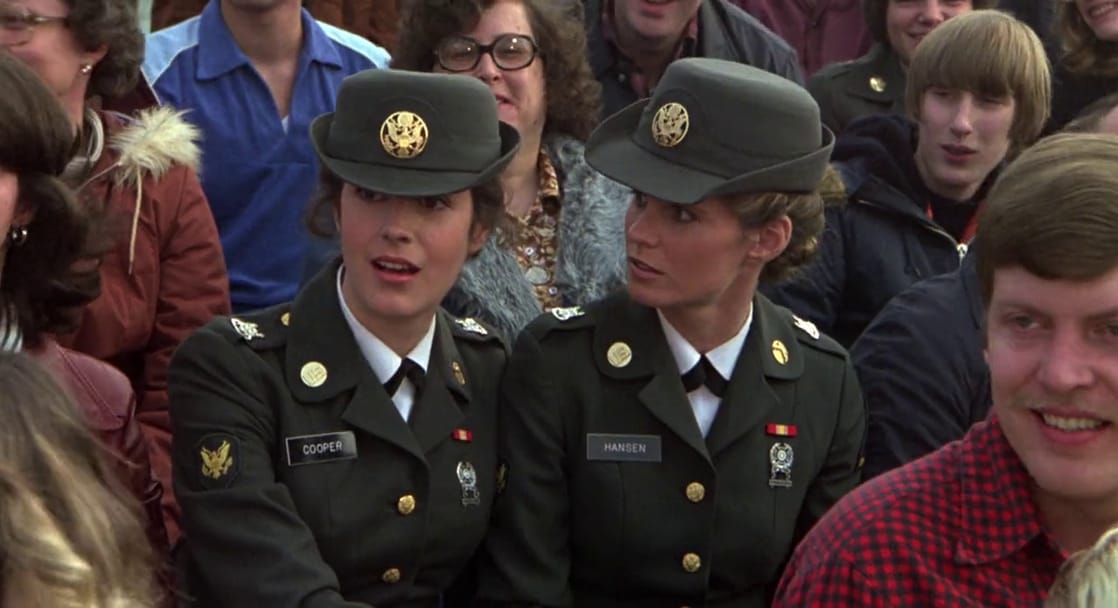 12/15
— Last Dance, 9
— Stripes (1981) A little surprised that Sean Young is in this movie. She walks on water because of her performance in Blade Runner (198x). But I suspect she also was no one at one point.
Thank God that comedy films eventually decided female nudity was not always required …
— Principia Naturalis, 5 pp.
12/16
— Trust, 25 pp. Our narrator, it turns out, has some role to play in the Senate confirmation of her non step-feather Enoch Vand.
— Harry Crews, "We Are All of Us Passing Through"
12/17
— Empire Strikes Back (1980) Han Solo undoubtedly has the best lines in this movie. My favorite is "Take the Professor in the back …" Lu's is "Laugh it up, fuzzball."
12/18
— Trust, 20 pp. Narrator confronts Allegra and Enoch with her realizations. Enoch treats her seriously; Allegra continues dissimulating, treating her like a child.
— Return of the Jedi (1983) So much is clunky about this film. Is every film like this when you've watched it enough? Or is this experience unique to George Lucas films, that dazzle and seduce for some time until we graduate from intellectual immaturity?
12/19
— Trust, 40 pp.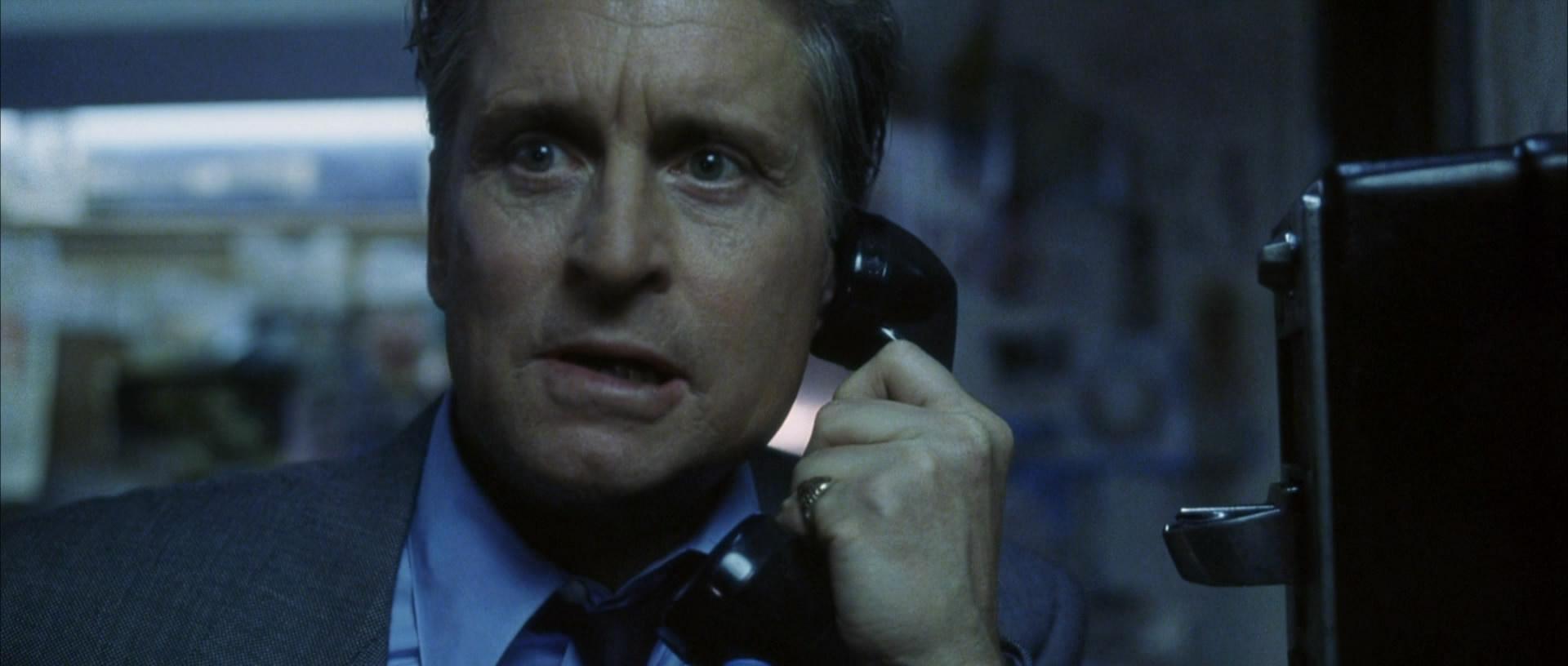 12/20
— The Game (1997): Who will write about this strange little window in American politics between the end of the Cold War and 9/11? This is, I think, a telling contribution. In the end, not really a great film. What's more, it's not really even a David Fincher film, insofar as that aesthetic has developed itself.
12/21
— Talladega Nights: The Ballad of Ricky Bobby (2006): Am not sure that I've really watched the entirety of this film before. Or had I, I do not recall.
And honestly, what's the point of watching after the scene where they sit down to dinner introducing the characters and Walker and Texas Ranger and the surreal but sublime discussion about which Jesus they prefer.
I would occasionally refer to this conversation when teaching, about the theological questions that it raises. Most immediately, there is some great truth in the fact that certain representations of Jesus are preferable to others, and that these representations are in many ways quite distinct from one another. The answer to the question, which is your favorite Jesus, is a telltale sign to one's specific religious commitments.
— Intolerable Cruelty (2003): Is there any reason why this film still is ignored?
12/23
— Trust, 40 pp. She finally meets Nick and … does she sleep with him? The Purse family is so fascinating, so bizarre, that they clearly eclipse Nick for the first part of his ultimate reveal.
12/24
— Trust, 30 pp.
— Die Hard 2 (1988), 30 minutes. It's a Christmas film, y'all.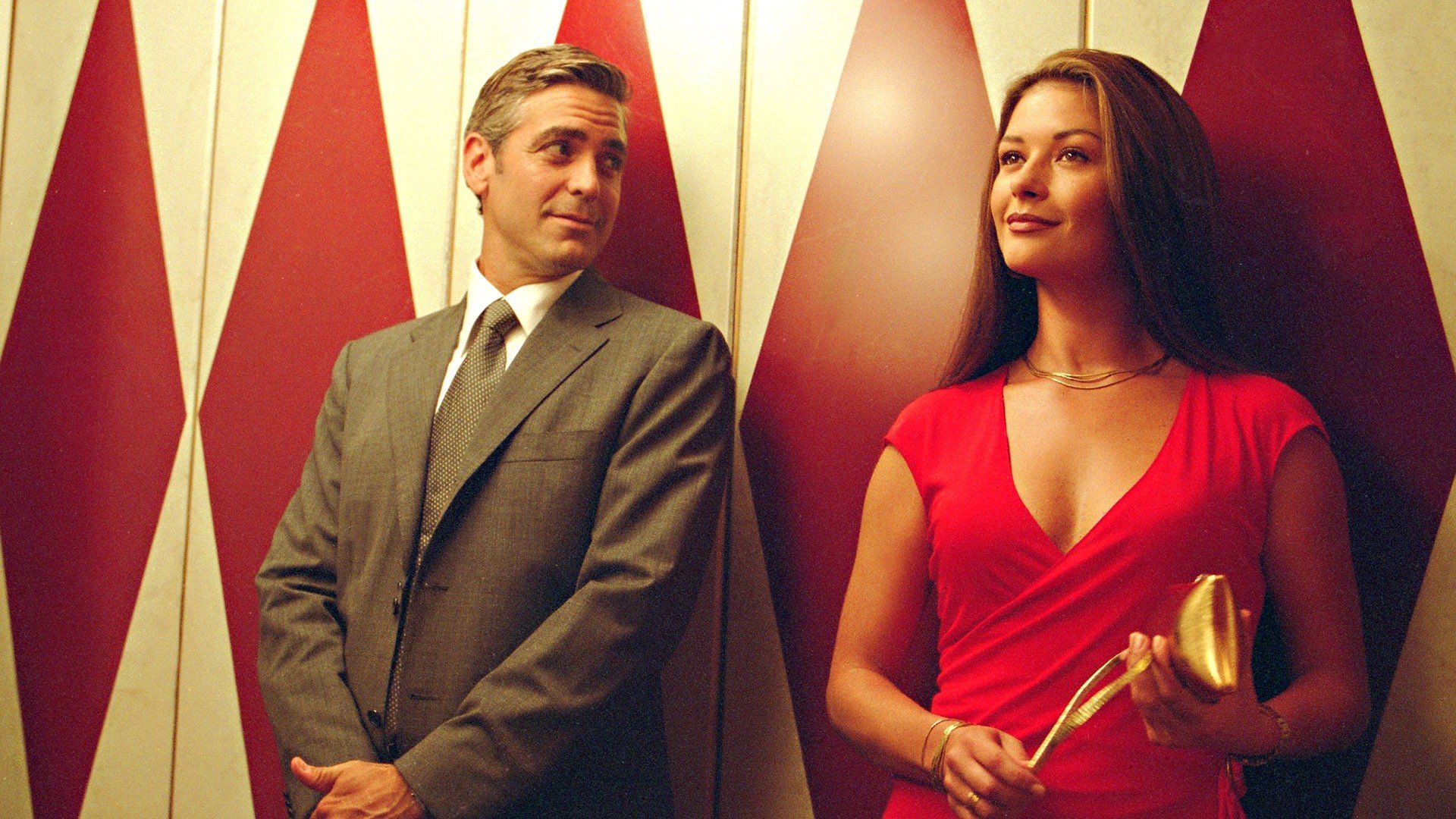 12/25
— Finished Trust.
— 1 Henry IV, 5 pp.: At the end of Hal and Falstaff's first scene, Hal confronts the audience and foretells his transformation … I guess there are probably other moments like this in Shakespeare. But you wouldn't say that of Hamlet's monologue, I do not think. The difference here is that Shakespeare's audience already know what will become of Hal, right?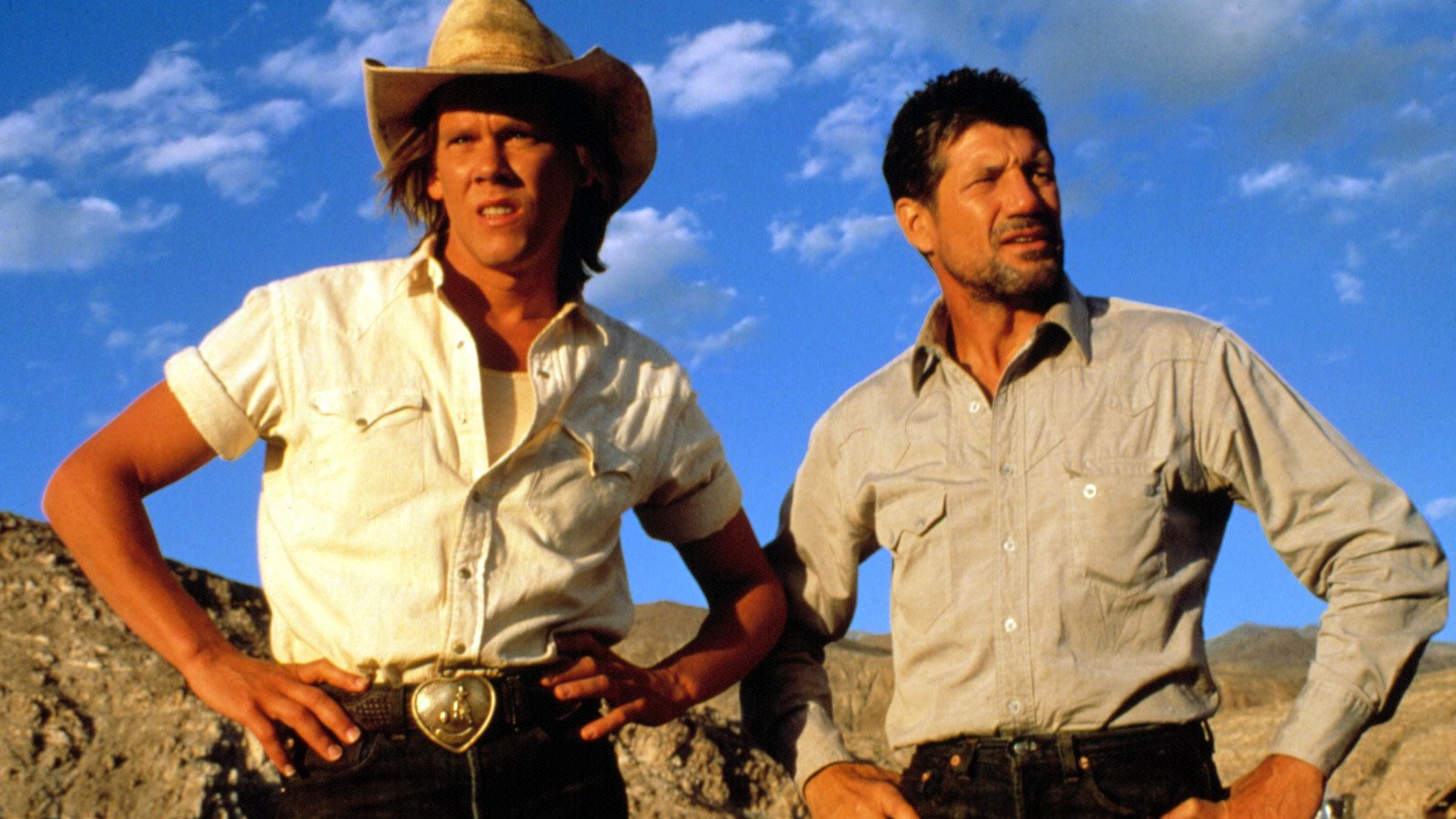 12/27
— Tremors (1990): I guess this is a horror comedy? The beginning banter between Kevin Bacon's and Fred Ward's characters bores, for the most part. Neither of them is really believable, or interesting. And dare I ask, why are they living together?
— Tolstoy, 20 pp.
— 1 Henry IV, 5 pp.
12/28
— Man Who Knew Too Much (1934): The original version of the Alfred Hitchcock film remade in 1956 with James Stewart and Doris Day, between Rear Window (1954) and Vertigo (1958), what I take to be Alfred Hitchcock's two masterworks.
The 1934 version stars Leslie Banks, Edna Best, and Peter Lorre, and again involves the kidnapping of a child whose father knows too much. As well, it involves a mother who is not permitted to play a significant role in finding her child until the last instance … Edna Best plays a sharpshooter of sorts (whereas in 1956 Doris Day played herself, a musical artist [I've never thought much of her as an actress]).
Peter Lorre is probably the reason to see this film. He's such a strange person. I don't think he could have ever been in late twentieth-century film. He's much too weird (looking). But Hitchcock capitalizes on this just as Fritz Lang did (M [1931]).
— 1 Henry IV, 5 pp.
12/29
— A Christmas Story (1983)
— Sleepless in Seattle (1993): How pathological, how morally flawed is the character of Annie (Meg Ryan), I do not think I'd hitherto appreciated. She's profoundly immoral! What kind of romance can result in such a story. I think making You've Got Mail (1998) was really an attempt to gloss over the deep shortcomings of Annie in the previous iteration of this film.
— Tolstoy, 15 pp.
12/31
— Klaus (2019)
— Tolstoy, 20 pp.
---