Directed by Ryūsuke Hamaguchi
Stars Sachie Tanaka, Hazuki Kikuchi, Maiko Mihara, Rira Kawamura
Running time: 317 minutes
Viewed on The Criterion Channel, on April 25th, 2022
---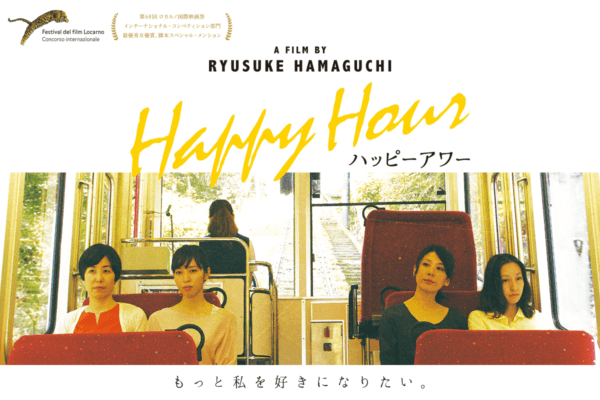 Ambitious, unrestrained filmmakers might use five hours of runtime to create historical tableaus that stretch across empires and decades and will dazzle their audiences. This is the first of three curiosities: the restriction in Hamaguchi's 2015 film Happy Hour of the dramatic time of his 5-hour-and-17-minute film to but a few months and mostly a single Japanese city. A contemporary scene.
But Hamaguchi does not stop there.
A second curiosity occurs in the dearth, nay absence, of any world-historical figures. No such person can enjoy their self-image here. There is no Jobs, Zuckerberg, no Musk (okay, those were partially in jest), but equally is there no Angela Davis, no Angela Carter, nor even an Angela Merkel in this film.
Instead four middle-class Japanese women focus our attention: two homemakers, a publicist, and a nurse. There are no deaths and no births. A modest, circumscribed tableau.
The third curiosity is that Hamaguchi just wants to tell a story. Unlike other contemporary Asian film, there are no images here to savor, to exhaust ourselves in wistful contemplation … like that scene in Lee Chang-dong's 2018 Burning in which three enjoy a sunset, some weed, and Miles Davis' haunting soundtrack to the 1958 Louis Malle film Ascenseur pour l'échafaud (Elevator to the Gallows).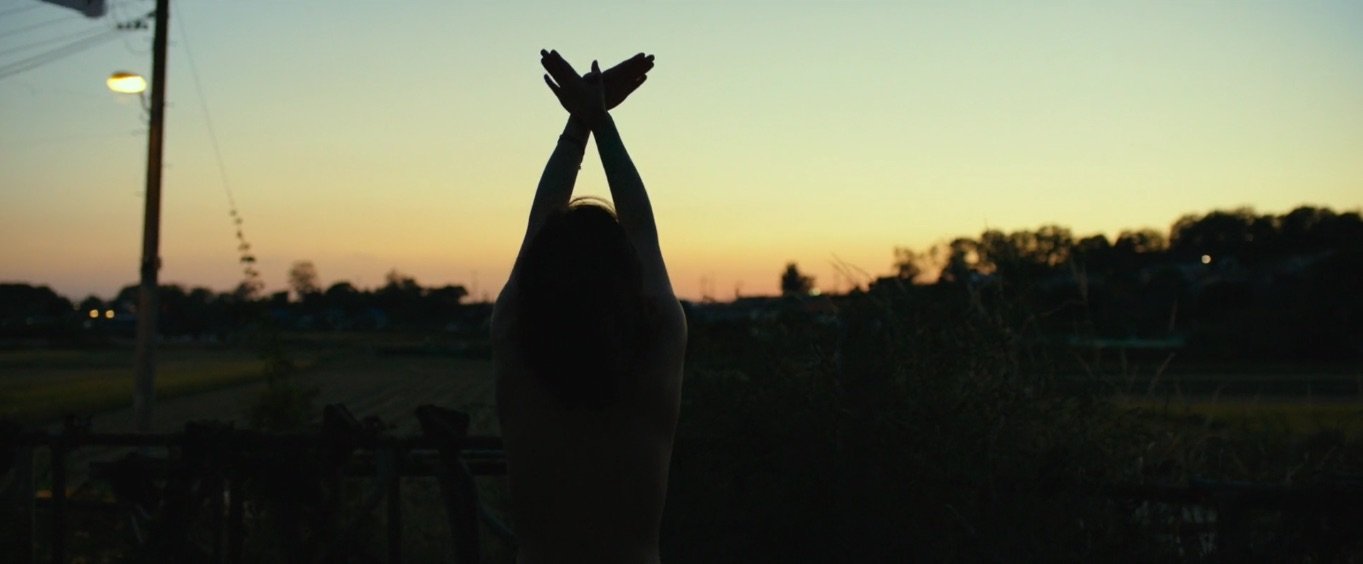 Happy Hour is not an orgiastic visual feast. The filmic diegesis is only accidentally visual (for Hamaguchi).
Let's gainsay that last comment. For Hamaguchi's camera patiently records what is said and what is unsaid but still communicated in facial expression and in gestures.
The camera does not turn away or fade out when characters are trying to find a center, for example, when she listens to another's gut. The camera listens to most of a writer's reading of her newest work. It observes the question-and-answer period that follows as well as the post-reading dinner even as the conversation becomes uncomfortable.
The characters refuse to seek levity when suddenly serious matters erupt.
---
Other Reviews:
---
Happy Hour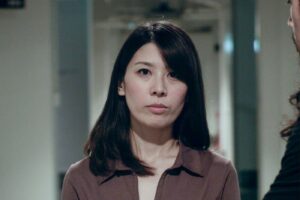 Director: Ryusuke Hamaguchi
Date Created: 2015-12-12 11:19
Pros
Slow, thorough character development.