On the watching side, perhaps an ignominious beginning with The Cable Guy, but that was quickly forgotten with the consumption of gems like Gone in 60 Seconds, Visconti's The Damned, The Seven Ups, and ending with the documentary The Day After Trinity.
On the reading side, it began Henry James's ghost stories, then I started reading Terry Pinkard's Hegel biography and the charming memoir Family Lexicon by Natalia Ginzburg.
---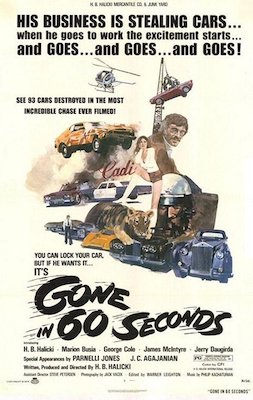 9/1
— The Crown, 4.8-5.1
Not impressed by Dominic West, but I'm sure that he knows more than I do about Prince Charles. And also he will always be "McNutty" for me.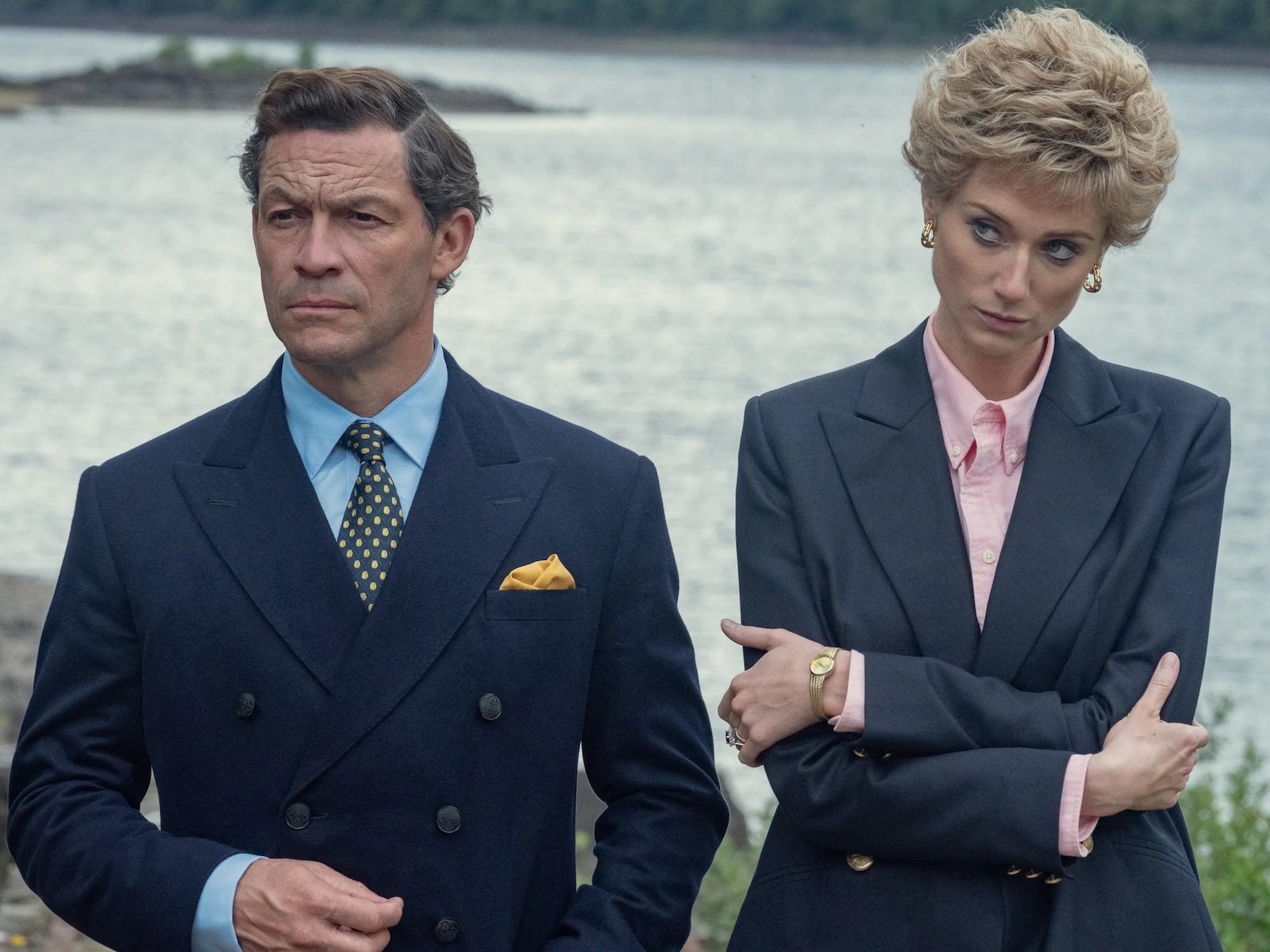 9/2
— The Cable Guy (1996)
A loathsome moment. Had never seen this Jim Carrey film (also starring Matthew Broderick) before. And because I knew there was so little to see.
Despite (or because of) my love for the Coen brothers, I like my misanthropy bearing some self-consciousness. But Jim Carrey will never be anything other than a zany figure on In Living Color, a show with all of the earmarks of the Fox world view. There is no self-consciousness there.
Which is not to say I hate all of what Carrey has done. I really liked him in the film Eternal Sunshine of the Spotless Mind (2004).
9/5
— High Sierra (1941), last hour
Directed by Raoul Walsh, written by William R. Burnett and John Huston from the novel by Burnett, starring Ida Lupino and Humphrey Bogart.
Freaking dogs!
9/7
— Finished "The Turn of the Screw"
Heart-stopping horror! Sorry.
Really had to push to get through that, which is really a sign of how intellectually parched I am these days.
9/8
— James, "The Third Person"
— Finished "The Turn of the Screw"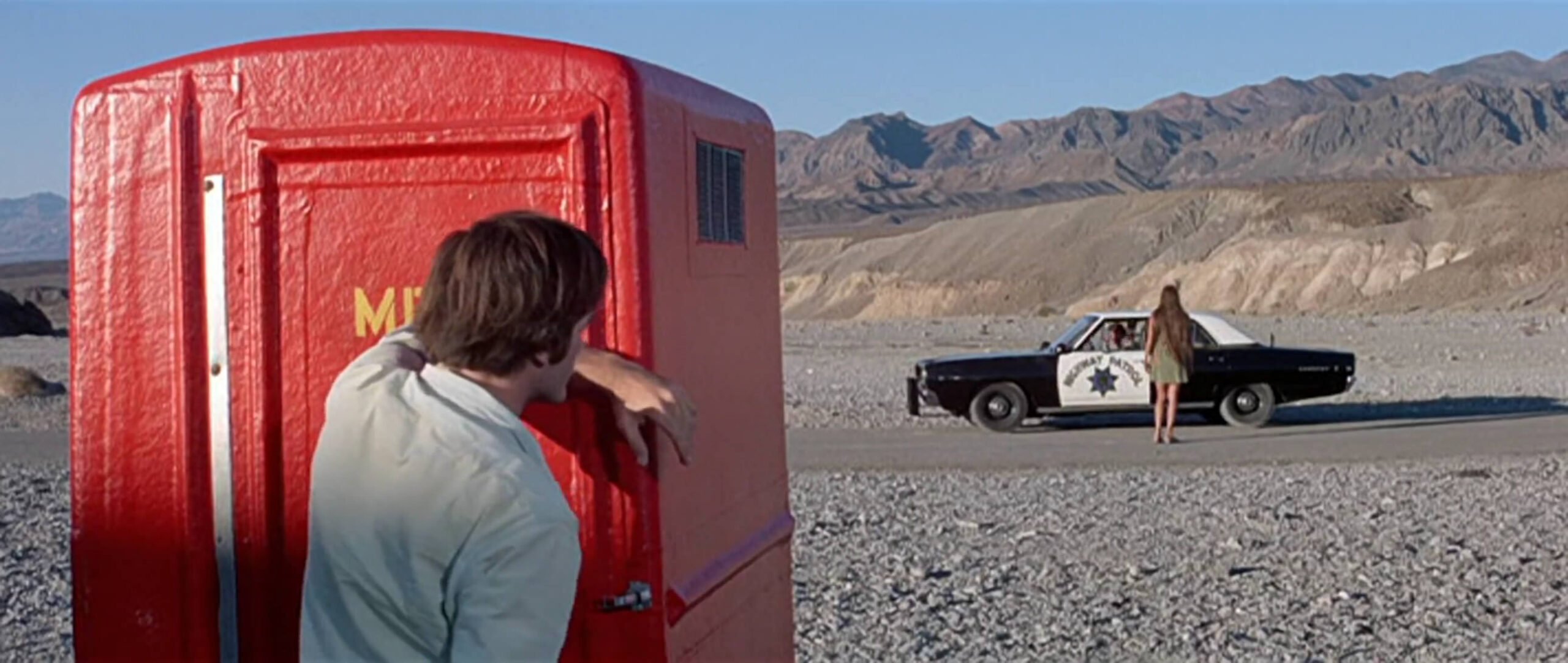 9/9
— "The Third Person"
— Zabriskie Point (1970)
Antonioni film that won a number awards for being remarkably bad. Deserved.
— Pinkard, Hegel: A Biography, 32 pp.
9/10
— James, "The Jolly Corner"
— Flaxy Martin (1946), first hour
A movie that you'd ignore, it stars Zachary Scott and Virginia Mayo, Elisha Cook Jr., and Dorothy Malone.
Has lines like:
"She's a great kid. You can always trust her to double-cross you."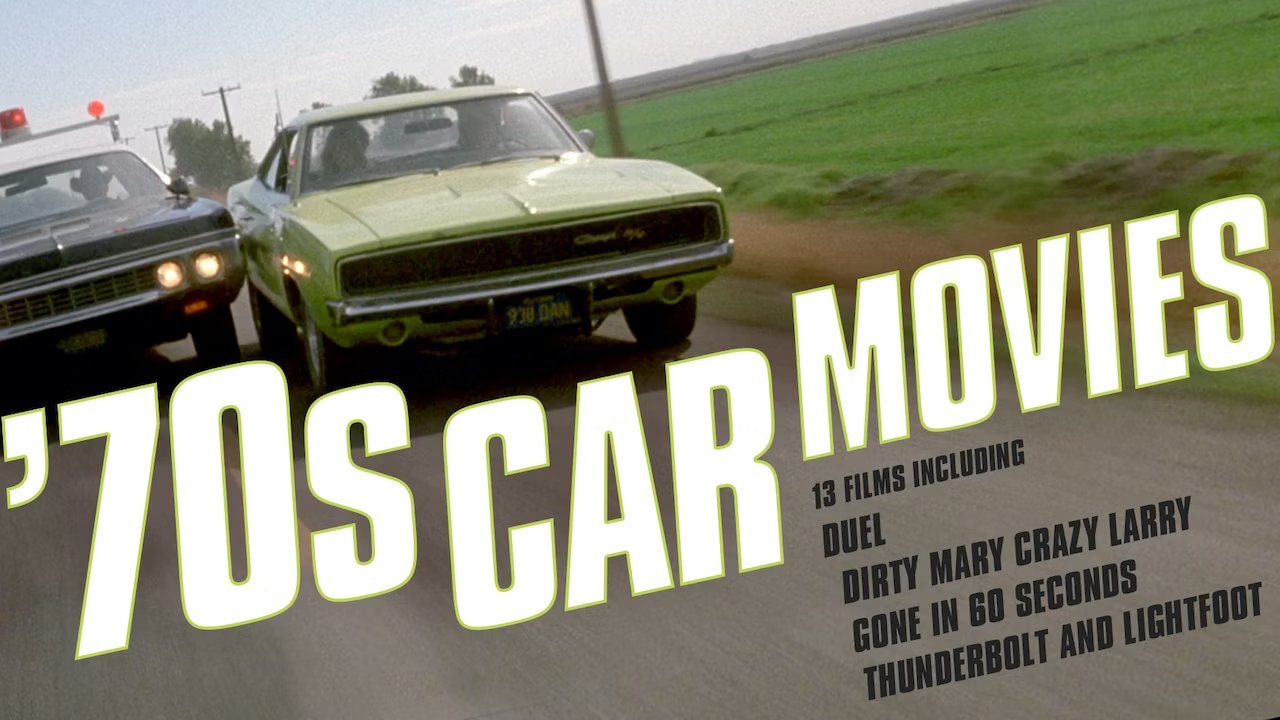 9/11
— Gone in 60 Seconds (1974)
Part of Criterion Collection's "70s Car Movies" [see below], this is a movie that was at least the basis for the more contemporary Gone in 60 Seconds (2000), starring Nicolas Cage, Angelina Jolie, Giovanni Ribisi, Christopher Eccleston, Robert Duvall, Vinnie Jones, Delroy Lindo, Chi McBride, and Will Patton.
But the original has little in common with its successor. It was a really independent film, created with little more than ideas for lots of car crashes. Lots of car crashes. And 40 minutes worth of car chase …
— Pinkard, Hegel: A Biography, 30 pp.
9/12
— Pinkard, Hegel, 25 pp.
9/13
— Fichte, Introductions to the Wissenschaftslehre, 20 pp.
9/14
— Fichte, 5 pp.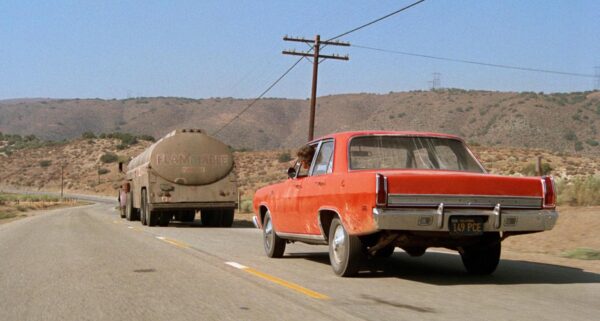 9/16
— Duel (1971)
Directed by Steven Spielberg, a made-for-TV movie that was released theatrically after the success of the TV showing. A weak, emasculated suburban husband encounters an errant 18-wheeler, who gives all signs of trying to kill him.
— Traffic (1971)
Directed by and starring Jacques Tati, this is the last of several Monsieur Hulot films (Les Vacances de Monsieur Hulot [1953], Mon Oncle [1958], Playtime [1967]). This one features the character having designed a car that is set to be part of an auto show in Amsterdam, but the car has to be shipped to Amsterdam, by Hulot and a couple of other idiots.
— Ginzburg, Family Lexicon, 25 pp.
9/17
— Gone in 60 Seconds (1977)
Same film. The 40-minute chase scene is still quite good, even the second time.
— LeMans (1971)
Directed by Lee Katzin, starring Steve McQueen. The latter plays a driver in the 24 Hours of LeMans auto race. The film begins indicating that he was responsible for the death of another driver, the year previously.
9/20
— The Seven-Ups (1973)
Directed by Philip D'Antoni, who also produced both The French Connection (1971), which also stars Roy Scheider, and the Steve McQueen gem Bullitt (1968).
Again, as in The French Connection, Scheider plays a detective on undercover. Yet here is not upstaged by the pugnacious Popeye (Gene Hackman). Scheider's character, Detective Buddy Mannuci, is the lead and that is perhaps one reason the film lacks cultural legacy of The French Connection.
Two other actors from that film appear here: Tony Lo Bianco as Mannuci's childhood friend turned informer Vito; and the lesser known Bill Hickman as one of the bad guys.
---
Who is Bill Hickman?
The one worth mentioning is Bill Hickman, who played the bad guy/other driver in the famous chase scene in Bullitt and then another cop in The French Connection that keeps criticizing Popeye for getting a cop killed (and is subsequently accidentally killed by Popeye).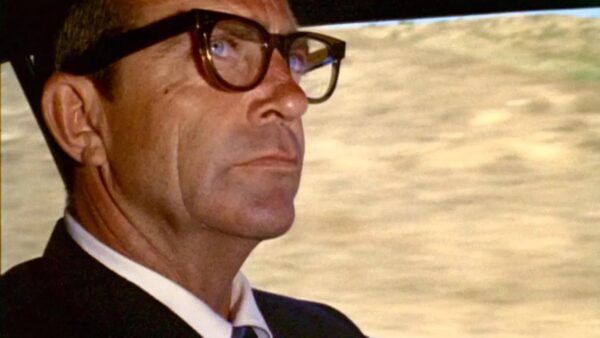 Hickman was a stunt driver actually responsible for the famous car chase scene in The French Connection. But in both Bullitt and The Seven Ups he gets to engage in a car chase dual with the main character. In the former his character is killed; in the latter he pushes Mannuci to run into the back of a parked tractor trailer where he could have been decapitated.
Hickman is also known for being on the scene when James Dean had his famous wreck because Hickman had been following behind him.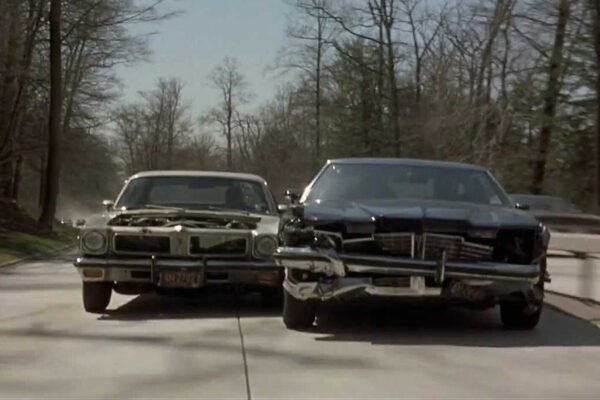 ---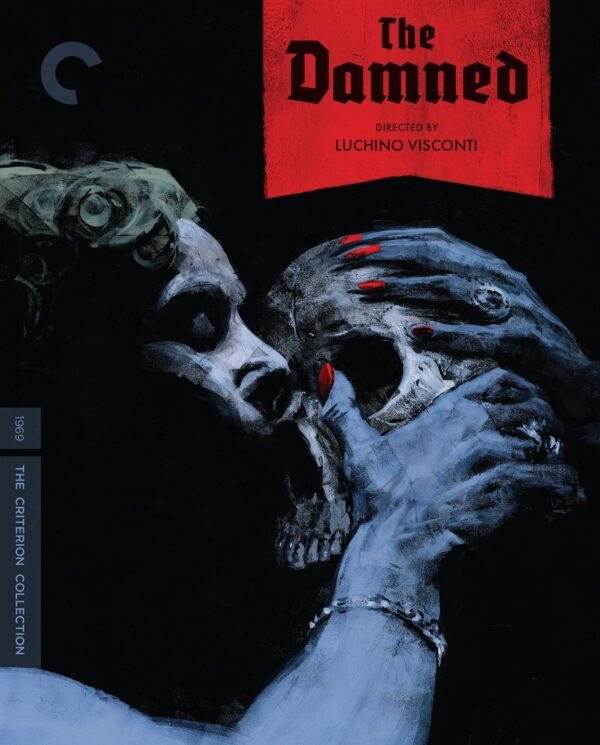 — The Damned (1969)
Directed by Luchino Visconti (who I've previous recognized in these pages for The Leopard [1963] and Death in Venice [1963]) , and starring Dirk Bogarde, Ingrid Thulin, Helmut Berger, Helmut Griem, Umberto Orsini, Charlotte Rampling, Florinda Bolkan, Reinhard Kolldehoff and Albrecht Schönhals.
Had been wanting to see this because in part it is another Bogarde film as much as because it is part of the trilogy of film made by Visconti including Death in Venice and Ludwig (1973). The latter I still have not seen.
In this film Bogarde, as a rising industrialist who's bought into the Essenbeck family, plays a supporting role, with Helmut Berger playing the supposedly central character of Martin von Essenbeck. In honestly, Ingrid Thulin's character is also fairly central as Martin's mother, Sophie von Essenbeck. The Essenbecks are industrialists poised to become part of the Nazi war machine, with family members in both the SS and the SA.
But the film is in part about the end of the SA and the complicity of Germans. Berger's character is transformed from a dandy with dangerous sexual tastes to a SS toadie.
I'd like to say this is a film about Germany, but it is not.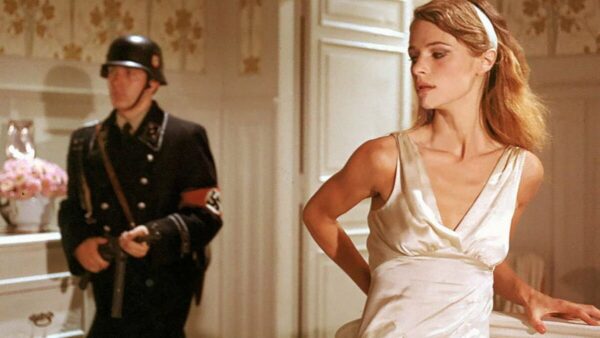 9/21
— Family Lexicon, 20 pp.
9/22
— The Dark Knight (1998)
Boredom draws me to watch this film I've seen many times before.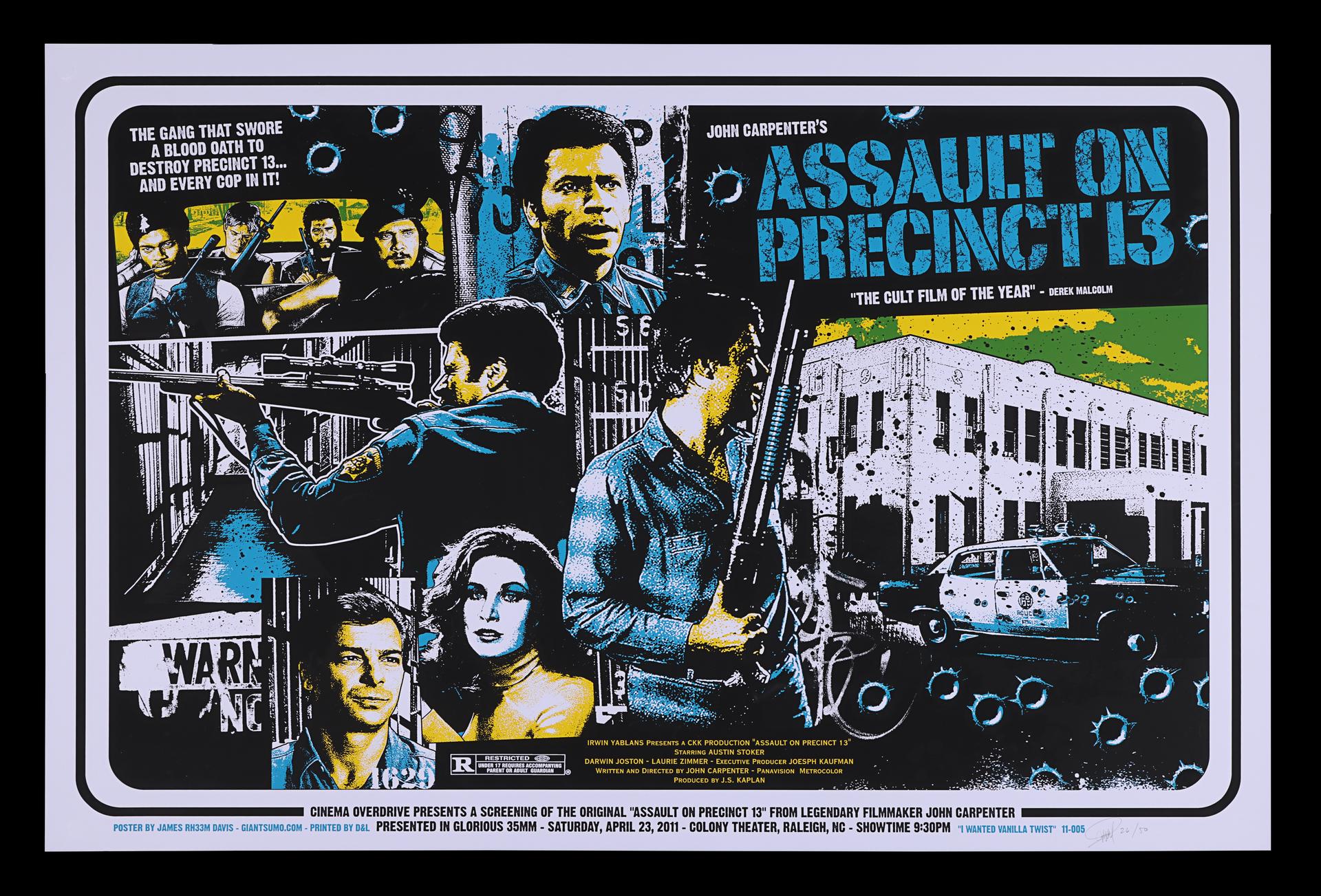 9/23
— Assault on Precinct 13 (1976), first hour
Directed by auteur John Carpenter, starring Austin Stoker, Darwin Joston, Laurie Zimmer, Tony Burton, Martin West, and Nancy Kyes.
— The Domino Principle (1977), last hour
Directed by Stanley Kramer, starring Gene Hackman, Candice Bergen, Mickey Rooney, and Richard Widmark.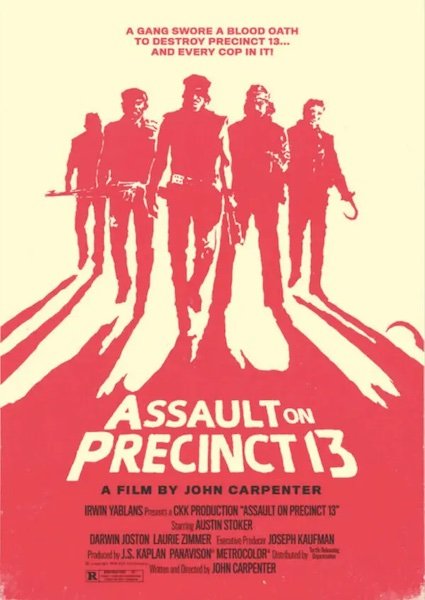 9/24-29
— Family Lexicon, 60 pp.
She's finally appeared in her family drama. Getting married, living with her parents while her husband is in prison.
9/30
— Rode 100.8 miles in the 2023 MS150 City to the Shore fundraising bike ride.
— The Day After Trinity (1981)
A documentary made by Jon H. Else for public television. This film provides a synoptic view of J. Robert Oppenheimer's life up until and shortly after the Trinity nuclear test.
The title refers to Oppenheimer's statement that everything depended on what happened directly following Trinity.
Oppenheimer seems to think that day should have been one of reflection and that all of the machinery set into place to create the bomb should have ceased. He is not wrong, although it's reasonable to ask if this reflection shouldn't preceded the Manhattan project.
At the same time, it's hard to imagine that all of the "machinery" at work in the Manhattan project could simply stop. The Manhattan project was inaugurated to create a bomb, and assuming it was successful, is it possible that it would stop without its demonstration and the concomitant murder of tens of thousands?
The concept of historical inevitability — that certain historical events are bound to happen — is probably as vacuous as it is mysterious and exciting. The examples that come to mind immediately are AI and genetic cloning. But I suppose one might equally include digital photography and, more topically, nuclear war.
---