Began reading Jane Austen's Pride and Prejudice in September, finished it in October, along with reading Phil Klay's Deployment and Schelling and Natalia Ginzburg's Happiness, As Such. The watching greatest hits included All That Jazz and Miller's Crossing.
---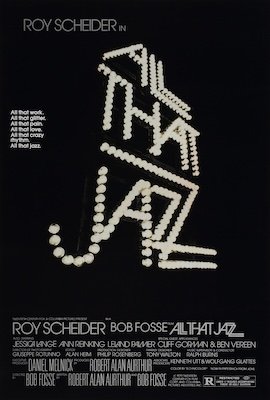 ---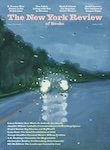 10/1
— Bill McKibben's article Toward a Land of Buses and Bikes" in the Oct. 5, 2023 issue of New York Review of Books, takes up my favorite subject: why we need to get rid of cars. It recently occurred to me that this could be a potential chapter is my memoir.
---
The Tyranny of the Automobile
A few years ago I found a dissertation from the 1960 about the creation of the interstate highway system (it may be the one linked above, completed by Herbert Marshall Goodwin, Jr. at UCLA in 1969). It was a fascinating read. One of the takeaways was that no matter what was done in California (at that time) to increase traffic flow by creating larger highways, it always ended up increasing volume and therefore nullifying precisely what it had sought to achieve.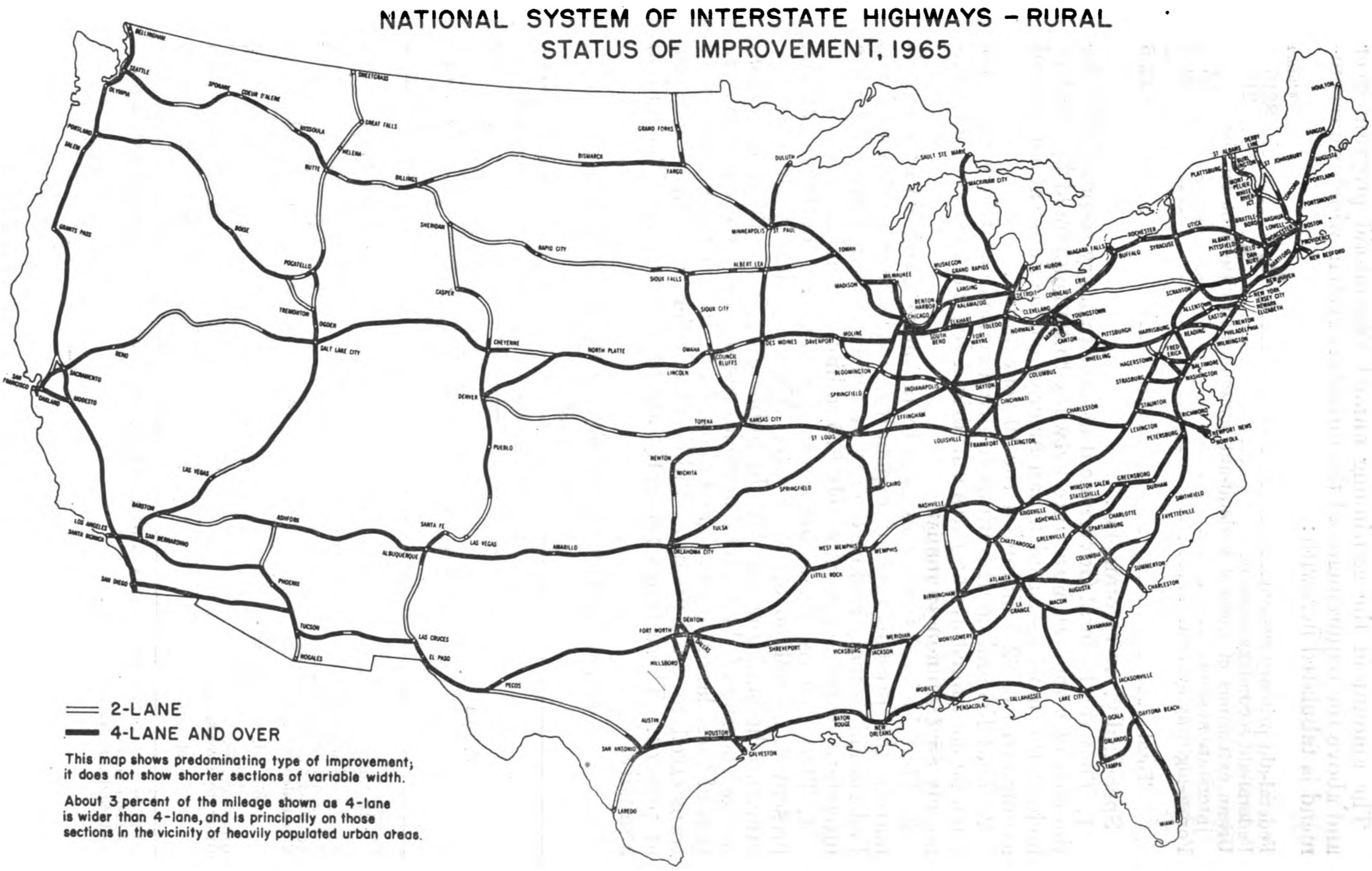 One of the quotes from McKibben's article that I liked the most was the following:
[the car] has also reconfigured almost every place on the planet as we have remade our landscape to accommodate its needs.
That statement, as McKibben himself tries to illustrate, is hard to fully appreciate. To do so we'd have to have some cognition of a human life not shaped by the car — an insight impossible for our present generation.
McKibben reviews two different books in this article, one of which is by Ben Goldfarb, titled Crossings: How Road Ecology is Shaping the Future of Our Planet. Goldfarb makes this point better:
To us, roads are so mundane they are practically invisible.
---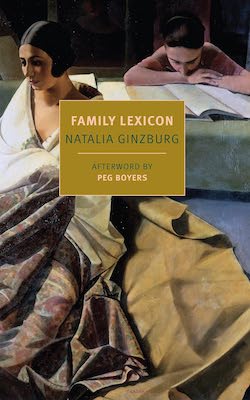 10/3
— Finished Natalia Ginzburg's memoir Family Lexicon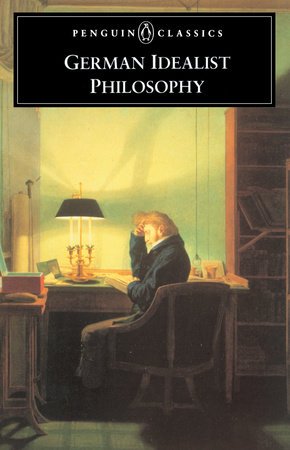 10/4
— J.G. Fichte, Lectures Considering the Vocation of the Scholar, First Lecture
— Fichte, On the Spirit and Letter in Philosophy, Second Letter
— Terry Pinkard, Hegel, 5 pp.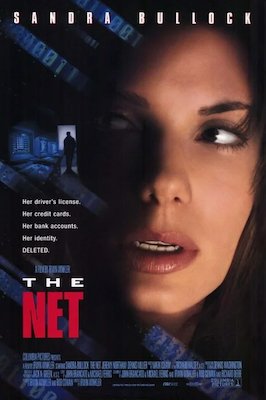 10/5
— The Net (1995)
Directed by Irwin Winkler, starring Sandra Bullock, Jeremy Northam, and Dennis Miller. The last before he went crazy. Winkler seemed to get each of his family members a role in the film as well, if you look at the credits.
This movie is part of the new Criterion Collection series "Technothrillers," but I was prompted to watch it because (1) I hadn't before and (2) I read an article in the New York Times article called "Sandra Bullock and the Rise of Technology."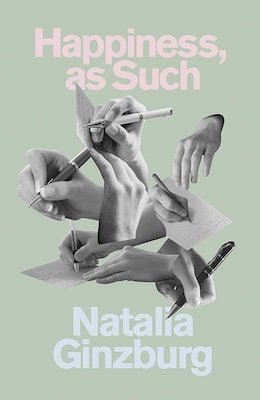 10/6
— Natalia Ginzburg, Happiness As Such, 20 pp.
10/7
— NYRB on the legacy of 1848, the Supreme Court's constitutional revolution, Germany's philosemitism, and Simonides
— You Are So Not Invited to My Bat Mitzvah (2023)
Lucian wanted to watch this and so we watched it. These people are very, very rich. It's quite distracting.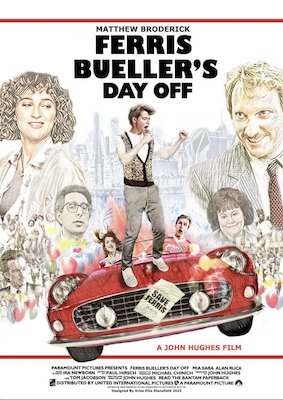 10/8
— Ferris Bueller's Day Off (1986)
A John Hughes film starring Matthew Broderick, Mia Sara, and Alan Ruck and others. This time it became so much more clear how much this film was about class and the privileges attending it.
— Jane Austen, Pride and Prejudice, 15 pp.
10/9-13
— Ginzburg, 30 pp.
— Austen, Pride and Prejudice, 60 pp.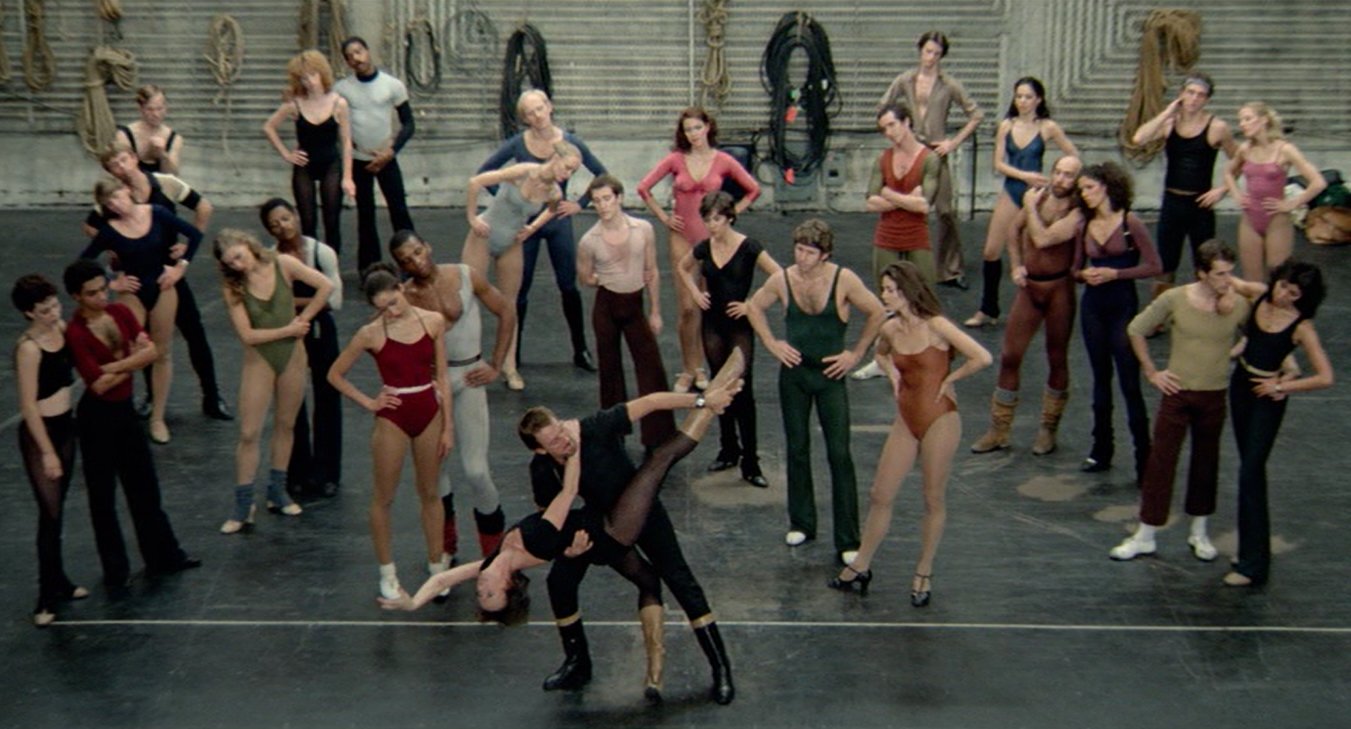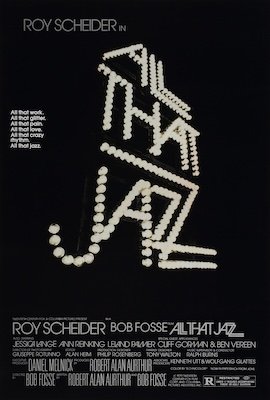 10/14
— All That Jazz (1979)
Directed by Bob Fosse, starring Roy Scheider, Jessica Lange, Ann Reinking, and Leland Palmer. This is a really different kind of movie, but is probably known for the "it's showtime" line that choreographer and producer Bob Gideon (Scheider) says at the beginning of each day, cigarette in mouth, before he goes to work.
10/15-19
— Austen, Pride and Prejudice, 110 pp. Finished vol 2.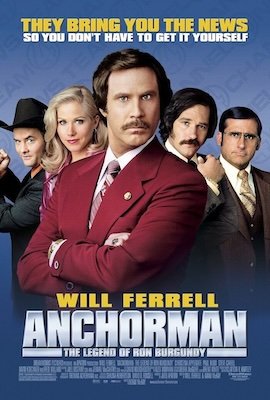 10/20
— Anchorman: The Legend of Ron Burgundy (2004)
— Anchorman 2: The Legend Continues (2013)
Watched these films — the first one — as part of my education of my son. Yes, I'm a horrible father. But he was totally freaked out when Jack Black's momentary character dropkicks Burgundy's dog from the bridge, which of course I thought was hilarious because it was so obvious how the "dog" was a stuffed animal. Lu's a real pet lover.
Hadn't seen the sequel. Glad I got through that in one night. Of course, the sequel actually has meaningful content, whereas the former is just a laugh riot. The sequel savages the transformation of television news during my lifetime. If there was a false note, I didn't hear it.
Had to explain the humor [of the sequel] to Lucian because he'd never grown up in a household where people watched the news every night, being one of the primary ways they learned about the outside world.
10/21-22
— Austen, 50 pp.
Gallery from Miller's Crossing (1990)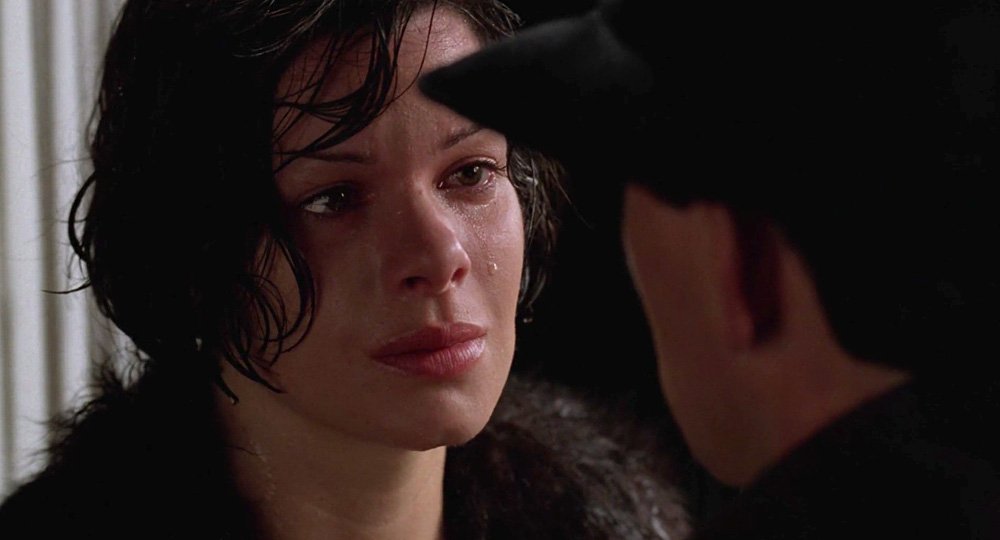 10/23
— Miller's Crossing (1990)
Directed by the Coen brothers, starring Gabriel Byrne, Marcia Gay Harden, John Turturro, Jon Polito, J. E. Freeman, and Albert Finney.
Probably my favorite film. I've read the Hammett novellas it is based on, as well as seen its precursors (The Glass Key).
I cannot say enough about this film. Seriously.
— Finished Pride and Prejudice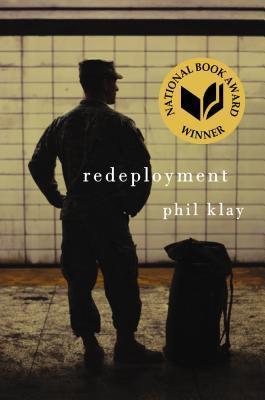 10/24
— Phil Klay, Redeployment, 30 pp.
Read this short story collection because of an article about the author in the NYRB. These freaking blue bloods. The first story is really intense and maybe over-edited. It's very good, but it's not good in a graceful, genius way. It was worked over.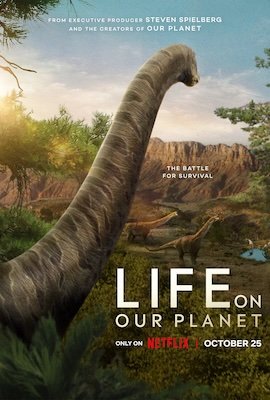 10/25
— Life On Our Planet (2023), "The Rules of Life"
Watching images of animals, of dinosaurs, of transformation on a geological timescale is very exciting. But the ideas expressed in this video are horrifyingly dull, when not scientifically misleading. Apparently Yale was consulted, as they were quite proud to announce. But I'm not sure they should be.
— Klay, 30 pp.
10/26
— Finished Ginzburg, Happiness, As Such
The work of Natalia Ginzburg stands as one of those joyful moments of discovery.
10/28
— Klay, 50 pp.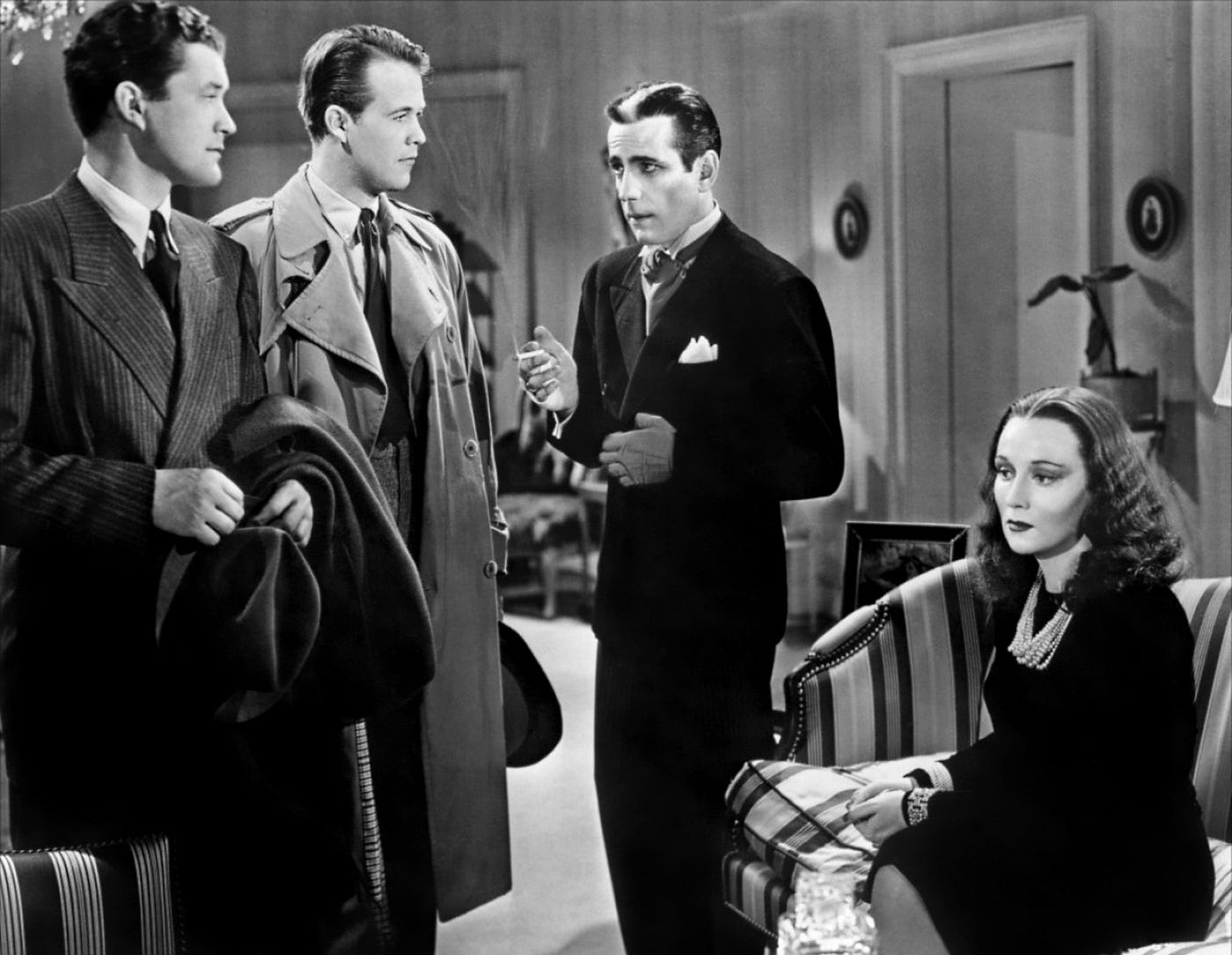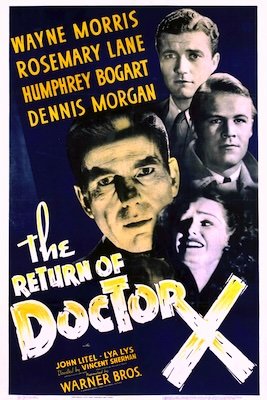 10/29
— The Return of Dr. X (1939), last hour
Directed by Vincent Sherman, starring Wayne Morris, Rosemary Lane, and Humphrey Bogart as the title character. This was before Bogart got popular and didn't have to make movies like this.
— The Village of the Damned (1960)
Directed by Wolf Rilla, screenplay by Stirling Silliphant (who also wrote Don Siegel 1958 film The Lineup), starring George Sanders and others.
You know that this is a pretty fucked up movie, right? Aliens come and impregnate all of the women in a small British village as well as several other locations around the globe. And the kids are Brit Invasion prepared …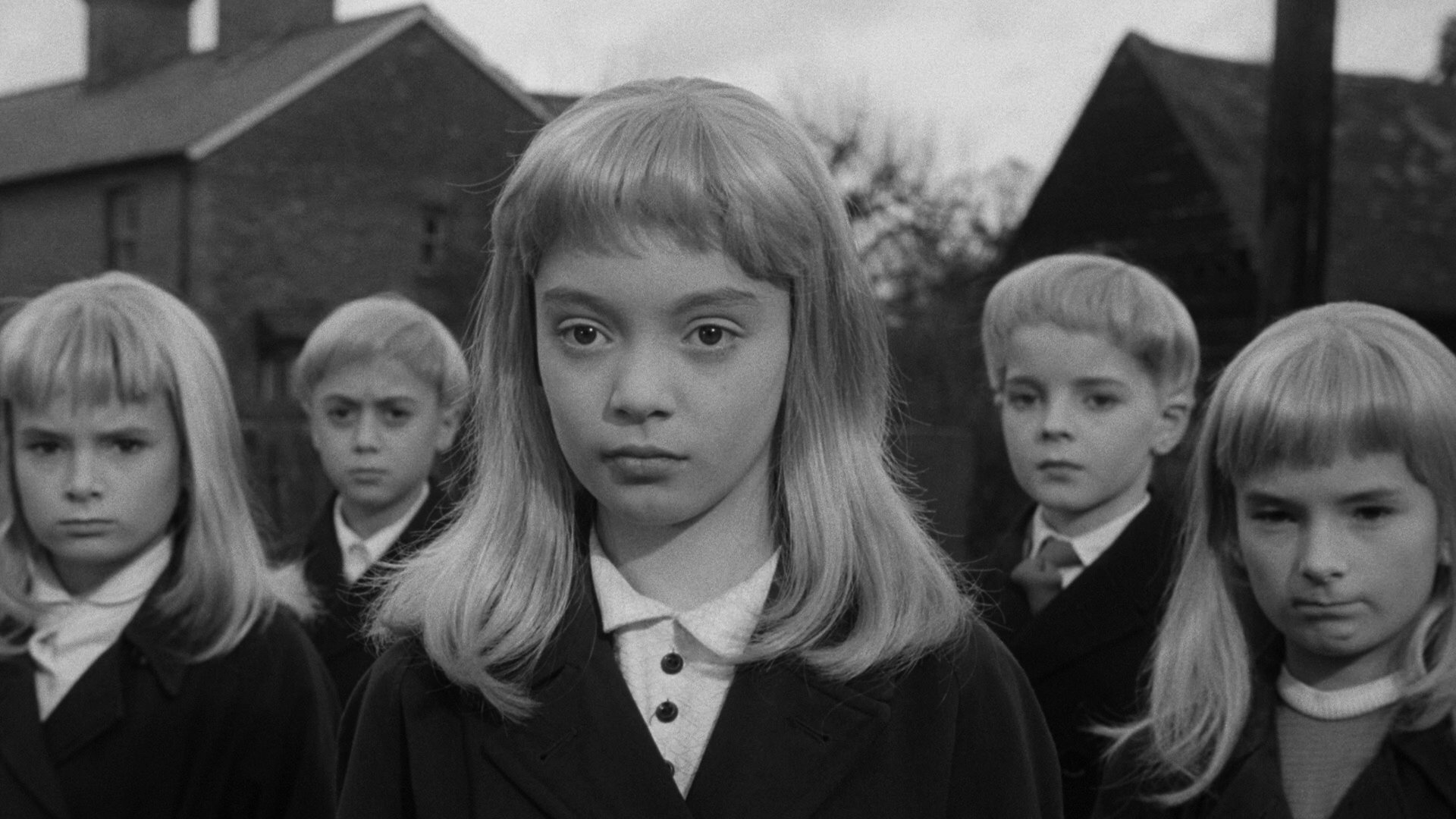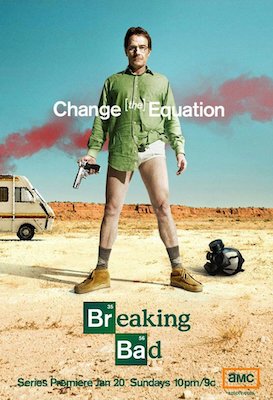 10/30
— Finished Redeployment
— Breaking Bad, 1.1-4 (2008)
Second viewing. First seen years ago, when I was married. Not when it aired. But not too long after that, so I could be part of the conversation.
Not sure that I've ever felt as strongly as so many others have. I do not have any meaningful critique of it: I haven't really given it too much thought. Partially because it is sort of a sad, messy story with a somewhat unsurprising trajectory.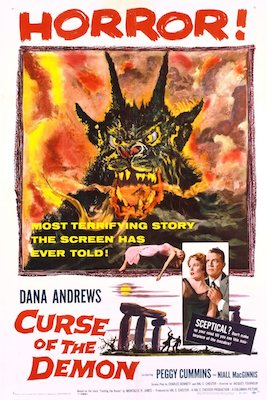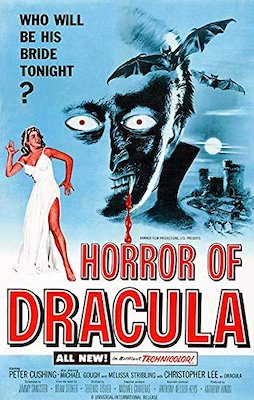 10/31
— Curse of the Demon (1957), last 20 minutes
Directed by Jacques Tourneur, starring Dana Andrews, Peggy Cummins and Niall MacGinnis. Having only seen the last 20 minutes, I cannot say much, but it was really weird. Apparently Tourneur did not wish to show the demon, and I can see why.
— Dracula (1958)
Directed by Terence Fisher, starring Christopher Lee as Count Dracula, Peter Cushing (of Star Wars' fame) as Doctor Van Helsing, Michael Gough, Melissa Stribling, Carol Marsh, and John Van Eyssen.
— Schelling, Introduction to the Ideas for a Philosophy of Nature
---