"The Mother" is not included in Deutsche Erzählungen/German Stories: A Bilingual Anthology (from which I've been reading recently) because Natalia Ginzburg is not a classical German writer (nor a man!).
I needed a contemporary diversion from these historically distant narratives.
So I read Donald Barthelmes' "Cortés and Montezuma," which is an example of what happens when the imagination gets ahold of Bernal Díaz del Castillo's History of New Spain. And I enjoyed it. But as with other times, I always feel I'm missing something that I was supposed to experience when I'm reading Barthelme.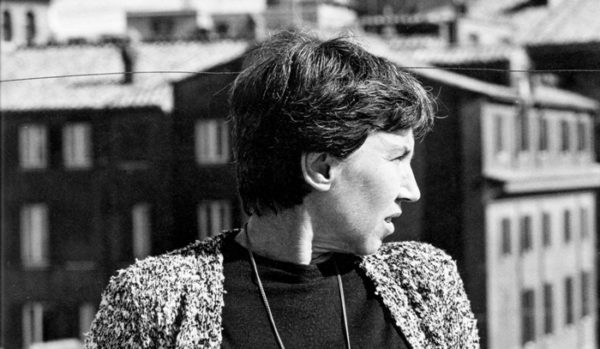 But I have been dying to read something else by Ginzburg, since only a year ago I consumed The Dry Heart, which was honestly rather brutal. But you know, that's the way I like it.
And what do you know, there's a Ginzburg story in The Art of the Tale, which is a book that I believe I purchased for a literature course back in the last century. Have been carrying up and down stairs, in and out of boxes, to my wife's chagrin.
Ginzburg's "The Mother"
Ginzburg's "The Mother" shares The Dry Heart's taste for appreciating the visceral impact of human moral failures. In this case, the failure is the mother's, a woman whose husband's died and left her alone with two young boys. But she has no interest in raising these boys.
The boys and their mother live in a room in an apartment with her parents. Between their mother with whom they share a room and their grandparents with they live, it is clear with whom they feel safe and with whom the world makes sense. With whom they can enjoy their happiness.
Their mother disappears during the day after she's gone shopping and the latter poorly. Supposedly at work during the day. And in the evening, out with friends.
So on the day that the boys happen to spy their mother in a cafe holding hands with a man, they do not make their presence known. Later, they ask her about it but she says that could not have been her. The younger pushes the point, the older agrees that it could not have been her.
Then one day when the grandparents are off for several days, she brings this same man home. He meets the boys and talks to them fondly, promising to take them places and bring them books.
But he never comes again. And the mother is very upset about something. What no one knows, save her. And then one day she does not come home. She had taken her life and her sons were ashamed again, as they had continually been ashamed.
But the last point was what stayed with me, namely, that she became a fading memory.
---