Before the pandemic I began this project of documenting all of my cultural consumptions and here I am three years later going strong (I've been keeping track since 2017).
Yet until now it had not occurred to me to write a year in review. I read some excellent things and some that I wished had meant more to me than they did. The same occurred for films and several television shows. Below is a list of all of those.
Have included a "top five" for both books and film despite not believing in Top Fives. Top fives make me think of the 2000 Stephen Frears film High Fidelity, which I love. But the concept of top fives is stupid, worthy of end of the year roundups. Otherwise meh.
The year in review aggregating the most notable works that I read and watched during the 2022nd year of our lord and savior Jesus Christ.
The Best Books and Short Stories of 2022
Being old fashioned I hold literature above film in terms of importance. I cannot justify this preference, and my own habits of consumption do not reflect it (I have seen many more films than books in any given year — I'm a slow reader).
The Top Five Six Books of 2022
Read because of the repeated references to Falstaff encountered and the less impressive 2019 film The King. Still haven't finished (or begun) the sequel.
Reading Shakespeare reminds you of what literature can be and why it's important to read well, not just diversely.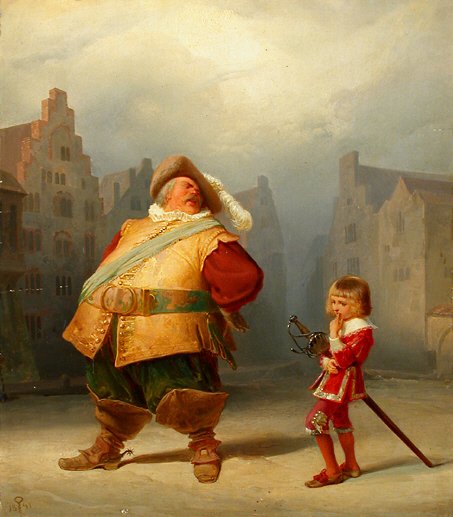 Believe that I had read this collection of short stories before, but until this reading, in concert with the reading of Ulysses, none of this book had stood out so strongly for me. Even "The Dead", undoubtedly the most well-known of these stories. But now it's so obvious to me, and actually stands as a work, alongside Portrait of an Artist as a Young Man, that I would like to read again. This is different from Ulysses, which I feel I should read again, but mostly do not look forward to doing.
Before 2022 I do not believe the name of Edgar Lee Masters had penetrated my consciousness, but now it is indelibly marked thereupon. Will not finish it before the end of the year (less than 12 hours), but not finishing it is about savoring each page.
In deference to Jonathan Lethem, I admit that I'd read Jackson before but only this year did her work stand out. And I'd read before neither this nor The Haunting of Hill House. This work is a bonafide contribution to literary posterity.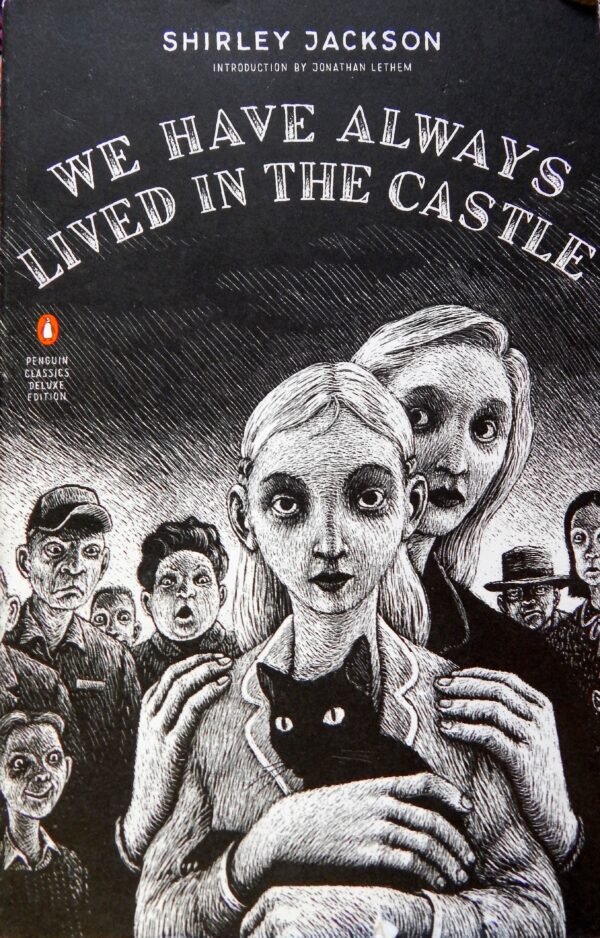 As I have recently written of Jane Eyre, this work turned out quite different from my recollection of a supposed first reading. It falls into that fascinating category of books that are important because of their failure and misprision. It's fascinating to read for that reason, but not as literarily important as Villette.
For at least two, maybe three, decades a cloth-bound version of this book has sat on my shelves, following me in move to move from Wooster to Syracuse to Philadelphia to New York and finally back to Philadelphia where its pages were meaningfully consumed. I enjoyed reading it because it enjoined me to read Dubliners and The Odyssey again, as well as one secondary source. While portions of the work remain with me, the prospect of reading it again seems onerous.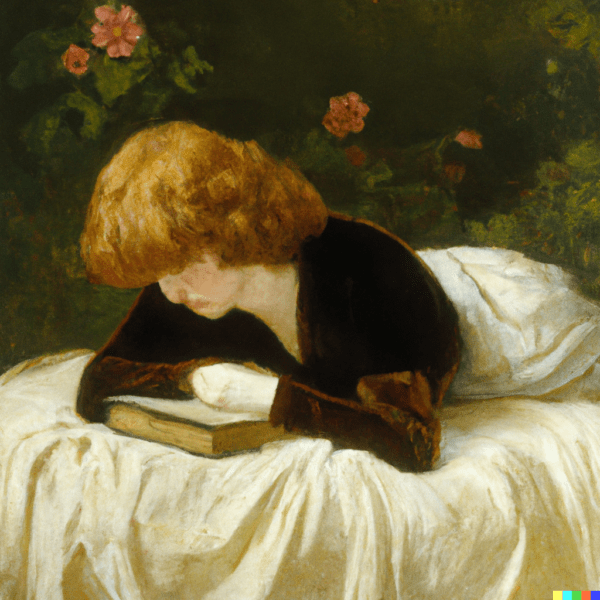 #7 and Thereafter of 2022
— Cynthia Ozick, The Shawl
Last year I read Ozick's novel Trust and still consider it one of the most important works that I've ever read. This novella is also quite strong.
— James Baldwin, The Fire Next Time
Would that I had taught this small but powerful book! I would be proud of having done so. Truly a vital historical document of late 20-century America
— Marjane Satrapi, Persepolis
Had given this to my son to read before I'd read it and … I guess he's only 12 and there are things here he should not yet be reading … so my co-parent thinks.
— Shirley Jackson, The Haunting of Hill House
Fascinating psychological exposition.
— Don Delillo, The Silence
Reminder of why I both like Don Delillo and don't really read his newer stuff so much.
— José Saramago, The Double
Read because it is the basis for Denis Villeneuve's 2013 Enemy, which I really liked.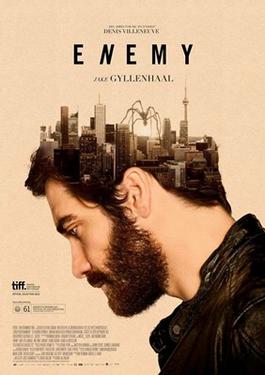 — Joe Gores, Spade and Archer
A prequel to Hammett's The Maltese Falcon? Yes please!
— Jorge Luis Borges, "Pierre Menard, Author of the Quixote"
Need I say how wonderful both the author and his story are?
— J.R.R. Tolkien, Lord of the Rings trilogy
A quick read, in fact, that was at least partially completed so as to inspire my son to read it. With that said, there is an excellent hour long podcast commentary on it by Dominic Sandbrook and Tom Holland in the series "The Rest is History."
— Rita Williams-Garcia, One Crazy Summer
An emotionally wrenching children's book that provides an eminently real and meaningful window onto the life a child caught up in a cultural and political revolution.
— Yasunari Kawabata, Snow Country
While I was unimpressed in the process of reading it, when discussing it I was finally able to appreciate it more.
— Jim Thompson, "This World, Then the Fireworks …"
Thompson is too good for noir, I sometimes think, and this is a good example of that.
---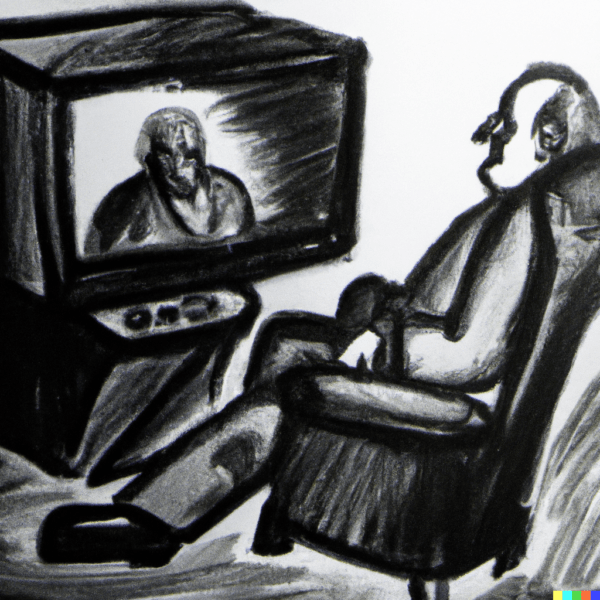 The Best Films Viewed During 2022
The Top Five Films
Directed Billy Wilder film, starring Kirk Douglas.
Have known and appreciated Wilder for films like Double Indemnity (1944), Sunset Boulevard (1950), Witness for the Prosecution (1957), and The Apartment (1960). Douglas I was less sure about, and stories about his treatment of women have only lowered by esteem. But he is excellent in this film, regardless of his person.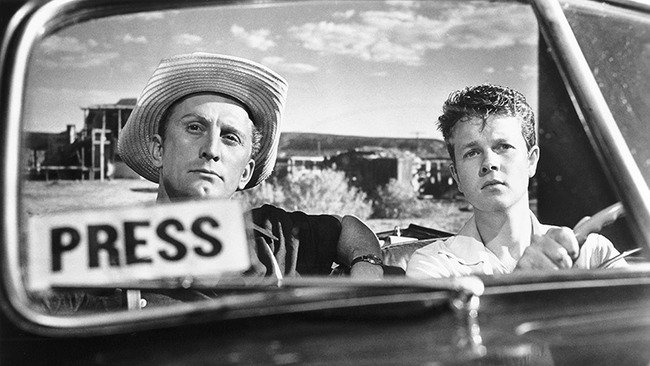 Directed by Ryusuke Hamaguchi, starring several non-actors.
Hamaguchi is undoubtedly, along with the next entry, the most important discovery of 2022. He has an insight into human relationships that I have found nowhere else in film … and I do not think that is hyperbole.
Directed by Elem Klimov, starring Aleksei Kravchenko and Olga Mironovae.
This film goes into the same file as Jonathan Littell's The Kindly Ones. Not because it's about WWII, but because it is as visceral as it is poetic.
Directed by by Lukas Moodysson, starring Mira Barkhammar and Mira Grosin.
Brilliant film about teen punk girls in the early 1980s. Hilarious but also prescient, affirming. "Hate the sport!"
Directed by Jane Campion, starring Benedict Cumberbatch, Kirsten Dunst, Jesse Plemons, and Kodi Smit-McPhee. Worthy of reflection and re-watching. Cumberbun is unnervingly great.
Still Among the Best Films Seen in 2022
— Wheel of Fortune and Fantasy (2021)
Directed by Ryusuke Hamaguchi, and stars Kotone Furukawa, Katsuki Mori, and Fusako Urabe as the lead actresses of each of the anthology's three segments. So, an anthology film with three really delightful stories. The last is probably the most salient.
— Meshes of the Afternoon (1943)
Directed by Maya Deren and Alexandr Hackenschmied, and starring the former.
Viewed because it was included on Sight & Sound's 100 Best of 2022 List, but it is important that you know that I had meant to watch something by Maya Deren (… and waited because of my filmic akrasia, of which I am actually somewhat embarrassed).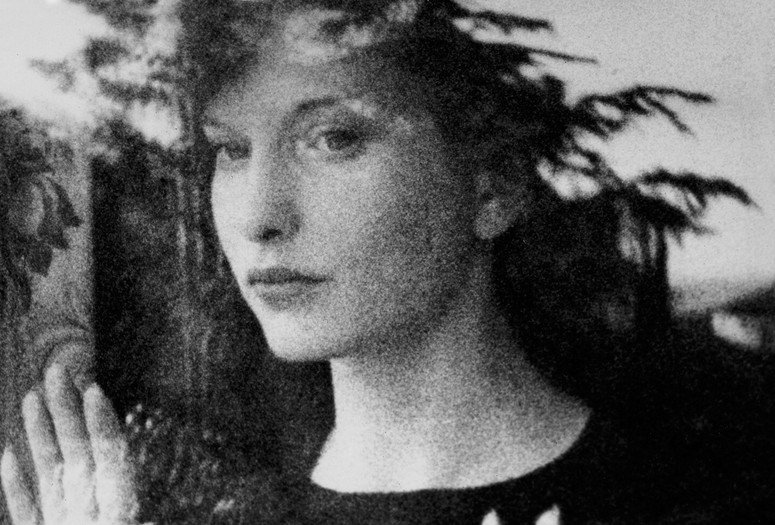 — Wild River (1960)
Directed by Elia Kazan, starring Montgomery Clift, Lee Remick, Jo Van Fleet, Albert Salmi and Jay C. Flippen.
— Baby Doll (1956)
Directed by Elia Kazan, starring Eli Wallach, Karl Malden, and Carroll Baker. Based on a short story by Tennessee Williams. A pretty disturbing film, but with great performances all around.
— Niagara (1955)
Directed by Henry Hathaway, staring Joseph Cotton, Marilyn Monroe, Jean Peters and Max Showalter. This film is part of any education of who Marilyn Monroe was, but it's not a great film. I'm glad I saw it. Will never watch it again.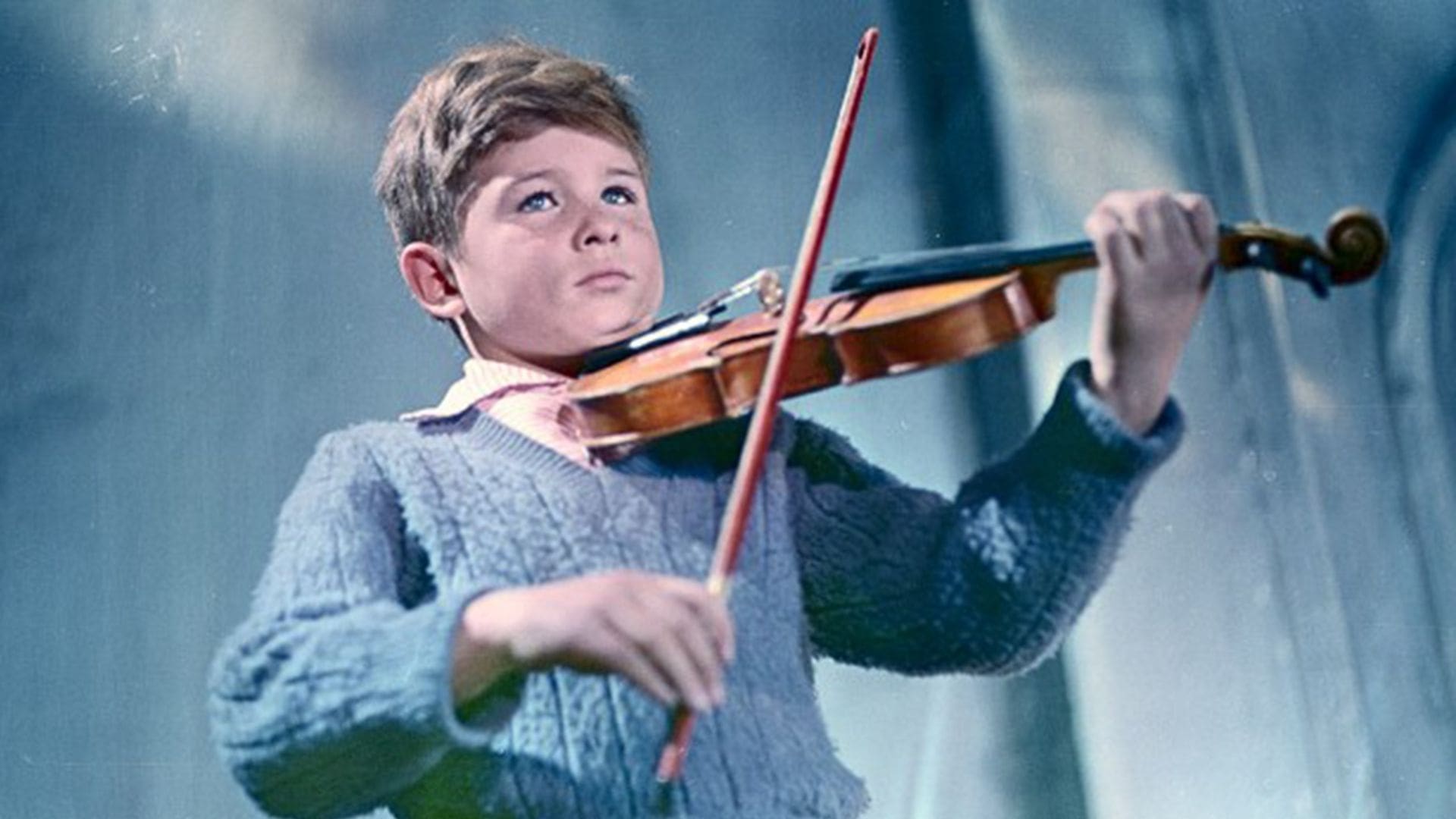 — The Steamroller and the Violin (1961)
Directed by Andrei Tarkovsky, starring Igor Fomchenko.
They don't call him Tarkovsky for nuttin'. Have no idea what I meant by that. In point of fact, this is not what people think of when they think of Tarkovsky. Narrative film without cinemagraphic experimentation.
— Oldboy (2013)
Directed by Spike Lee, starring Josh Brolin, Elizabeth Olsen, and Sharlto Copley.
A remake of the 2003 Park Chan-Wook film of the same name. Was pretty skeptical about this film, which it struck me was just a cynical remake. But I realized that remakes of films actually offer some critical commentary on the original. And I think this film is fitting of Lee's cultural importance for that reason.
— The Before Trilogy, including the films Before Sunrise (1995), Before Sunset (2004), and Before Midnight (2013)
Directed by Richard Linklater, co-written by Linklater and Kim Krizan, and starring Ethan Hawke and Julie Delpy (who also contributed to the writing of the second and third films).
Although Boyhood (2014) is more poetic, I think that this trilogy will see its star rise before too long. Linklater is a funny figure in contemporary American film, but I do think he deserves critical appreciation. This work testifies to that.
— The Watermelon Man (1970)
Directed by Melvin Van Peebles, starring Godfrey Cambridge. This film will bounce off you. So read this insightful commentary by Racquel Gates first.
— First Cow (2020)
Directed by Kelly Reichardt, starring John Magaro, Orion Lee, Toby Jones.
I think Kelly Reichardt may also have Hamaguchi's power for insight into human beings. At least some of it.
— Across 110th Street (1972)
Directed by Barry Shear, starring Yaphet Kotto and Anthony Quinn.
— Henry: Portrait of a Serial Killer (1986)
Directed and co-written by John McNaughton, starring Michael Rooker.
Being about a serial killer is probably what gives it a certain lascivious aura and the film plays on that. It's disturbing but not bad.
— Howard's End (1992)
Directed by James Ivory, from a screenplay written by Ruth Prawer Jhabvala based on the 1910 novel of the same name by E. M. Forster, starring a vivacious Helena Bonham Carter as well as Anthony Hopkins, Emma Thompson, and Vanessa Redgrave.
— The Green Knight (2021)
Directed, written, edited, and produced by David Lowery, adapted from the 14th-century poem Sir Gawain and the Green Knight, starring Dev Patel. It genuinely captures the imagination.
— Seconds (1966)
Directed by John Frankenheimer, starring Rock Hudson.
Not as disturbing today as it probably once was. All of the scenes at the institute are pretty fascinating.
— The Hunt (1966)
Directed by Carlos Saura, starring Alfredo Mayo, Emilio Gutiérrez Caba.
How to try to live again as paisanos (yes, I know it's an Italian word) after a civil war.
— L'Eclisse (1962)
Directed by Michelangelo Antonioni, starring Alain Delon and Monica Vitti.
The third film in a trilogy. This film is good despite itself: the final scene is spectacular, eclipsing (if you will) the badness of some earlier parts.
— He Who Gets Slapped (1924)
Directed by Victor Sjöström, starring Lon Chaney and Norma Shearer.
A silent film, perhaps the progenitor of the clown joke that I am FAMOUS for telling.
— Logan (2017)
Directed by James Mangold, starring Hugh Jackman and others.
The people who make Marvel films were so excited by the possibilities of film and animation to realize different comic book series, and the X-Men was probably the foremost among them.
But on the way to the bank the creators made a slew of horrible films. The dramatization of the character Wolverine has been one of the principal signs of the sheer badness of those films.
This film is the tenth in that series and the first one worth watching.
— Cold War (2018)
Directed by Paweł Pawlikowski, starring Tomasz Kot and Joanna Kulig.
I recently saw a poster that says "love shouldn't hurt." While I am sure its PSA message is one that I agree with, its articulation I could not disagree with more. Q.E.D., this film.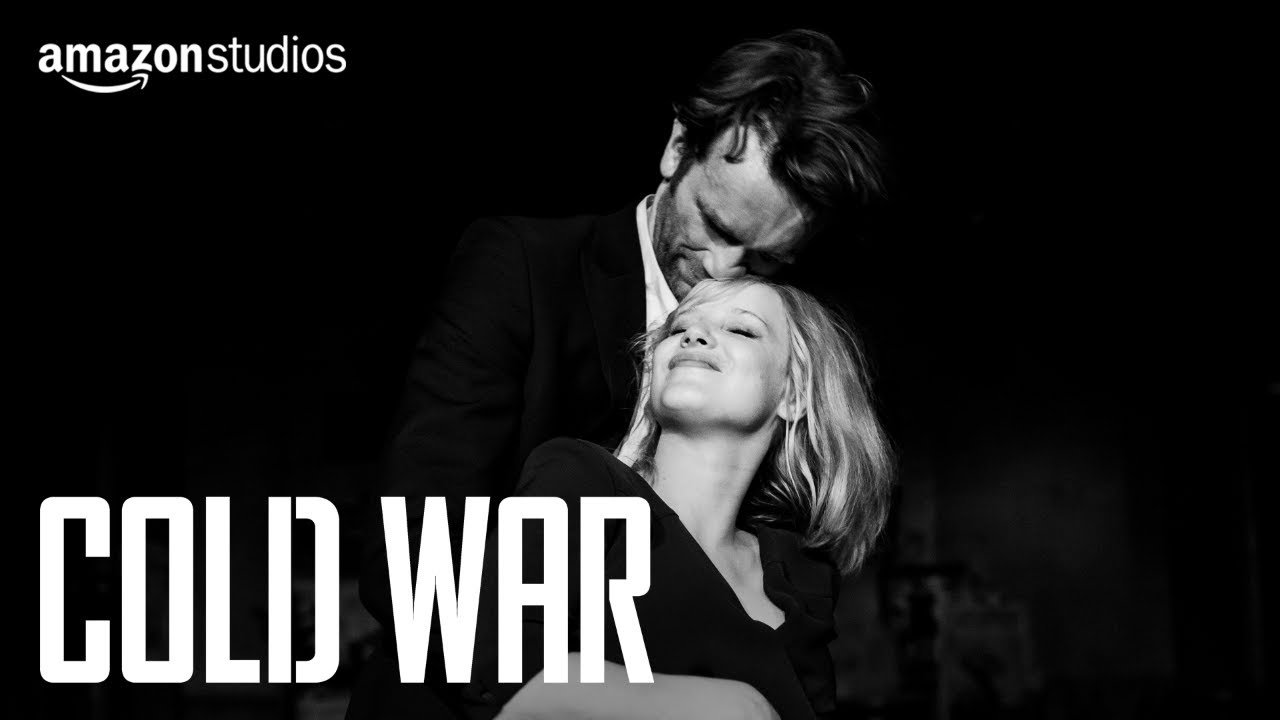 — Death in Venice (1971)
Directed by Luchino Visconti, starring Dirk Bogarde as Gustav von Aschenbach and Björn Andrésen as Tadzio. An adaptation of the novella by Thomas Mann. This film has scenes worthy of appreciation, but will only be remembered because of the abuse behind the scenes.
— Narcos: Mexico, Season 3
A really bad third season, but I do think that the character of Edward Tapia, played by Luis Gerardo Méndez, merits appreciation. The cycle of emotions he goes through, the sense of triumph he momentarily succors, the succeeding realization that it was nothing, and then his ignoble ending. It's beautiful.
One of those fascinating cases in which a single scene or character can somehow save what is mostly a bad work.
— Severance
Directed by Ben Stiller and Aoife McArdle, starring Adam Scott, Zach Cherry, Britt Lower, Tramell Tillman, Jen Tullock, Dichen Lachman, Michael Chernus, John Turturro, Christopher Walken, and Patricia Arquette.
Brilliant and well cast. I haven't been this excited about television in a long time.
Had Seen Before But Are So Awesome That Another Viewing Still Recommended
— The Killing (1956)
Directed by Stanley Kubrick, starring Sterling Hayden, Elisha Cook Jr., and others. It's a heist film, but as I argue, primarily a misanthropic storytelling.
— Hell Or High Water (2016)
Directed by David Mackenzie, written by Taylor Sheridan, starring Chris Pine, Ben Foster, Jeff Bridges, and Gil Birmingham.
Was not until I'd seen this the second or the third time that all of the plot finally dawned on me. Easy viewing the first few times, I guess. Chris Pine and Gil Birmingham are quite good in this.
Jeff Bridges is as well, but there's a certain caricature to his performance undermining it. Too mealy-mouthed, a little too much drawl, like he's trying to outdo Tommy Lee Jones in No Country For Old Men. But that can't be done.
— Elevator to the Gallows (1958)
Directed by Louis Malle, starring Jeanne Moreau and Maurice Ronet. With a soundtrack by Miles Davis. Soundtracks are dangerous because they are so powerful, but I would be willing to bet that even Malle — a cinéaste of the greatest repute — would himself attribute the success of this film to Miles Davis. This is not to say that the direction or acting are lacking in any respects. But the music is the closest one comes to transcendence. See the 2018 Korean film Burning for an appropriation of this.
— The Maltese Falcon (1941)
Directed by John Huston, based on the 1930 novel of the same name by Dashiell Hammett, starring Humphrey Bogart, Mary Astor, Peter Lorre, and Sydney Greenstreet.
Everyone in this film is pretty hilarious, but I think Sydney Greenstreet is the best. Saying that makes me pause, because, well, you know, it's a noir. Perhaps the noir. But maybe I don't really think so, in the end. It's a great movie because of the ending, the grotesque failure of the quest. Do I think of the novel as funny? Uh, that was not my first thought.
— Car Wash (1976)
Directed by Michael Schultz, with an ensemble cast including Bill Duke, George Carlin, Irwin Corey, Ivan Dixon, Antonio Fargas, Jack Kehoe, Clarence Muse, Lorraine Gary, The Pointer Sisters, Richard Pryor, and Garrett Morris.
How is this incredibly dated film still so good?
— L'Avventura (1960)
Directed by Michelangelo Antonioni, starring Lea Massari, Gabriele Ferzetti, and most importantly Monica Vitti.
A sort of tawdry ending, but that is beside the point. This is a film about a journey, as much psychological as geographic. And Monica Vitti's beauty in this film borrows from the mystical charm of the feminine in Pre-Raphaelite painting. It is startling. You cannot look away.
— The Parallax View (1974)
Directed by Alan J. Pakula, and starring Warren Beatty, Hume Cronyn, William Daniels and Paula Prentiss. Films like The Parallax View and Shampoo (1975) and McCabe and Mrs. Miller (1971) are the films that keep Warren Beatty's name out of the mud he stepped in during the 1980s and 90s.
— The Lineup (1958)
Directed by Don Siegel, starring Eli Wallach and Robert Keith. Films like this make me sad when I see The Good, the Bad and the Ugly (1966), because they were Wallach's swan song. He was much better than just a poorly shaven villain.
Also a well-written film in which the director stuck to scripted moments that might make lesser directors uncomfortable, confused.
— High and Low (1963)
Directed by Akira Kurosawa, starring Toshiro Mifune, Tatsuya Nakadai and Kyōko Kagawa.
Mostly I think of Mifune as an actor especially qualified for jidaigeki films, which is why High and Low is refreshing.
In point of fact, his character is ultimately secondary in relationship to those of the police prefecture, but he does have some lovely moments, like when he's cutting the grass. Seriously.
---
Neither Film Nor Book But Salient
— The Philadelphia Museum of Art
Present home of Cy Twombly's "Fifty Days at Illiam" cycle. Must evangelize the importance of seeing and apprecaiting this work.
— Vermont
Vermont may be the place (riffing on Sun-Ra's "Space is the Place"). But for white people, I guess … ugh, that didn't sound good.
My friend Rob moved his family there, and he often passes for black. FWIW.
It's definitely the place for mountain-biking. And beautiful vistas.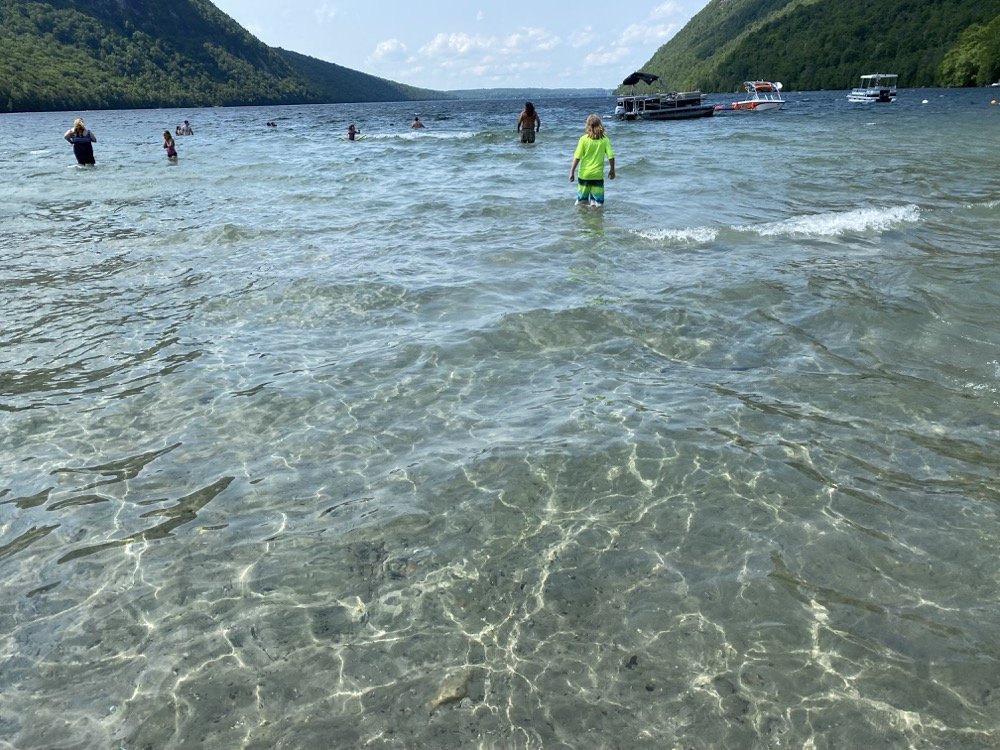 — The Rest is History podcast
A podcast series by British historians Dominic Sandbrook and Tom Holland. One of the reasons that I do not write about philosophy is because philosophy for me is about history. This is an entertaining and intellectually arousing series. I mean, for God's sake, they did an excellent one on Gorbachev!
— The History of Philosophy Without Any Gaps podcast
Conducted since 2010 and still going strong by the American-born, German-habitating and -teaching Peter Adamson. Probably everyone that listens to this would like to meet Adamson. He has an amazing talent for making arcane philosophical texts and ideas both legible and able to be understood. I especially appreciate his emphasis on medieval Islamic philosophical traditions (his AOS). I really enjoyed the episodes on iconoclasm and on the printing press, among others.
---
That I wish had meant more:
— Wanda (1970)
Directed by Barbara Loden, who also stars in the title role.
This is a good film, but one that principally is worthy on reflection. During its viewing not so much. The film is overtly about the poverty of seeking independence, as a woman. What I mean by that is that this character suffers and makes sacrifices that we cannot understand.
— José Rizal, Noli Me Tangere
Enjoyed reading this novel, which undoubtedly broadened by abysmally small font of knowledge about the Philippines. But mainly I'm just happy to be onto others. It's well written …
— Mysterious Object at Noon (1999)
Directed by Apichatpong Weerasethakul, starring several.
Probably watched too late at night. I really do not want to watch it again. Must drink coffee before doing so. This is what no pain no gain is all about.
— Beau Travail (1990)
Directed by Claire Denis, starring Denis Lavant and Michael Subor/
Viewed because it was included on Sight & Sound's 100 Best of 2022 List. Not unpleasant to watch, at all. Enjoyable. But aren't other films by Denis better?
— Birth of a Nation (1916)
Directed by D. W. Griffith, starring Lillian Gish.
Glad that I've seen it so I do not have to watch it ever again. More interesting to think about than to watch.
— Rashomon (1950)
Directed and written by Akira Kurosawa, starring Toshiro Mifune, Machiko Kyō, Masayuki Mori, and Takashi Shimura.
On the list of 100 Best, yet it would not be part of mine. What am I missing?!
---
The Worst of 2022
— The Boys
A series on Amazon, starring Karl Urban, Jack Quaid, Antony Starr, Erin Moriarty, Dominique McElligott, Jessie T. Usher, Chace Crawford, Laz Alonso, Tomer Capone, Karen Fukuhara, and Nathan Mitchell.
I think this is splatterpunk? Honestly, it's just a really guilty pleasure. So gratuitous. So much enjoying the genuine collisions of bodies and the trauma that does and should result from. It would be Cronenberg-esque if it were a little more thoughtful.
— House of Gucci (2021)
Directed by Ridley Scott, starring Lady Gaga, Adam Driver, Jared Leto, Jeremy Irons, Jack Huston, Salma Hayek, and Al Pacino. The story is bad, as is Lady Gaga's acting. Jared Leto's character is (un)intentionally hilarious? Why did Al Pacino (and Jeremy Irons) agree to be in this?!
Calling this film out because we had to put up with its obnoxious promotional campaign. Everyone wants Lady Gaga to succeed, but this film is just meh.
— The Mandalorian, Season 2
Will someone please get these idiots to stop making this series. Baby Yoda. Otherwise, ugh. It wasn't good in its first iteration and the second was no improvement. And stop including actors that I like for your trite storylines!
— Molly's Game (2017).
Directed by Aaron Sorkin, starring Jessica Chastain, Idris Elba. 
No good mainstream films have been made about a woman's bust, and this is not one either. Also, I detest Aaron Sorkin. Or his writing. Self-righteousness disgusts me, even if its of a political view in accord with my own. Similarly, I don't enjoy Maher.
— Silverado (1985)
Directed by Lawrence Kasdan, starring Kevin Kline, Scott Glenn, Danny Glover and Kevin Costner, with more interesting roles performed by Brian Dennehy, John Cleese, Jeff Goldblum, and Linda Hunt.
It's remarkable that this horrible film is held in high regard. So much of this film is merely rehashing burnt out Hollywood tropes, but with a black man and a very, very small woman. The music in particularly is galling.
— Night Hunter (2018)
Directed by David Raymond, starring Henry Cavill, Ben Kingsley, Alexandra Daddario, and Stanley Tucci.
This film is so cynical that you can see the calculations in the producers' heads. But enough good actors in marginal roles will not make up for beautiful, bad actors in central roles.
---